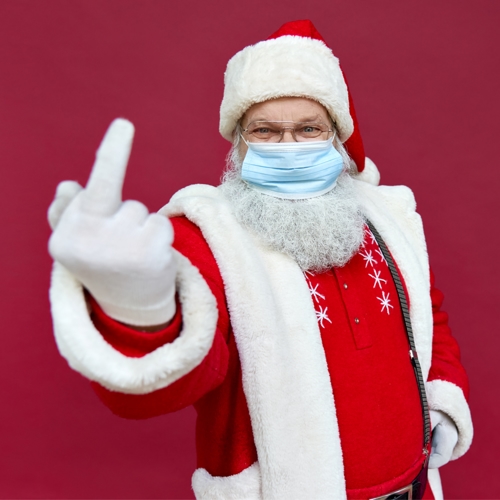 According to some historical sources, Santa Claus is not entirely a fictional character. While elements have morphed over the centuries, the underlying story originally dates to 280 A.D., to a land now known as modern-day Turkey.
Nicholas was a monk who traveled the countryside to aid the sick and the indigent and rescued many from harm. According to the "Saint Nicholas Center," out in Michigan, "In the West, Nicholas is most widely known as the patron saint of children. Many of his stories tell of children rescued from calamity and returned to the care and keeping of their families. In France, the most familiar story, both told and sung, is of three little children lured into the clutches of an evil butcher and rescued by St. Nicholas. Other stories, as well, tell of children who disappeared, were kidnapped, fell into a well, or suffered some other disaster-all to be delivered through the good offices of St. Nicholas. These accounts of a child forcibly taken from parents, followed by a time of grieving and despair, then the miraculous return of the child, have profound and universal appeal which makes Nicholas the much-valued Guardian of Children …."
Well, it appears that all that goodness has gotten to the poor old guy, as I spotted him at Newark International Airport. Please don't tell the kids, but it's rumored that he's abandoned the North Pole, dumped the wife and reindeer, and that he's headed to Honolulu … with his favorite elf.
Now that ain't saintly, at all!
(Merry Christmas!)
.
.
#christmas #christmascheer #holidayspirit #santa #santaclaus #merrychristmas #happyholidays #airports #airport #saintnick #christmasspirit #christmasdepression #christmasholidays #holidayseason #holidaytravel #elf #elves #saint #saints #saintnicholas #airtravel #securitycheckpoint #lucasaferrara