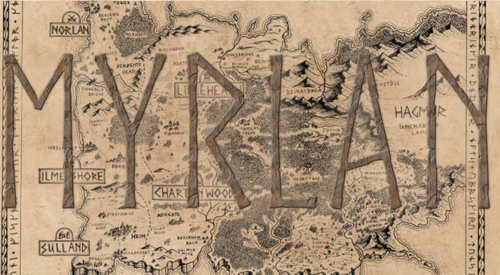 "MYRLAN" -- a new short film directed by Cieran Ryan, co-written with, and produced by, Dale Raven -- introduces us to a new world filled with medieval-like magic and mayhem. (Shot in the hills of Yorkshire, England, we are transported to a mythical land "where honour is tested by the sword.")
The guys describe their film as a proof-of-concept, noting, in part: "Where we go next is untold ... a feature film? Series? We have plans that will lead us to those conversations, with this film as our credentials."
Because I found their pitch enticing, I agreed to serve as the project's Executive Producer, and witnessed as the enchantment unfolded. And just a few days ago, the guys were gracious enough to send me this video, which they are permitting me to share with you.
Congrats to Dale, Cieran, and the entire Myrlan team.
May Myrlan's marvels magnetically mystify millions!
.
###
You can view a list of Lucas's other projects here: https://www.imdb.com/name/nm11739610/
###
#medievel #magic #mystery #fiction #film #films #shortfilm #indiefilm #indiefilms #actor #writer #director #movie #movies #moviemagic #fantasy #fantasyworld #filmmaking #filmmakers #directing #writing