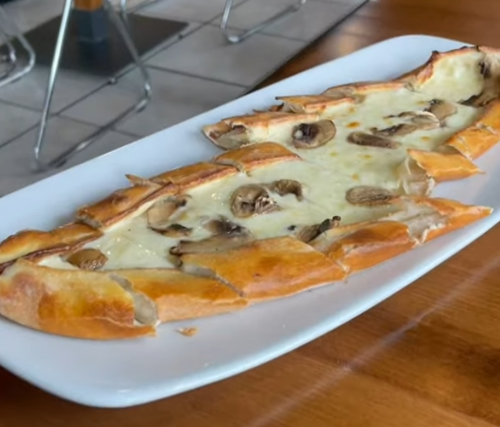 Some friends wanted to go to GALATA, a "Kebab & Pide House," located at 1350 South Pompano Parkway, in Pompano Beach (Florida). While I always enjoy visiting new places, their warnings that it was "more like a coffee shop" or "small diner," rather than a fancy restaurant, made me a bit hesitant, but they SWORE that the food was worth the trip.
Now, while some consider swearing a sin, I think, in this instance, my friends just might escape eternal damnation, as GALATA ended up being a decent place — if you're looking for some authentic Turkish food that also happens to be "100% Halal," which is the Arabic word for "lawful" or "permitted." (It means that the establishment complies with the dietary standards prescribed by Islamic law.)
You thus shouldn't expect to find any alcoholic drinks or other "intoxicants," and you're most certainly not going to see any bacon and/or ham on the menu, as pork products (or byproducts) are strictly prohibited. (That was all fine with me, except, of course, for the "intoxicants" part. But I digress.)
We started with the MUSHROOM PIDE – mushroom, mozzarella cheese ($14.95). Now "pide" is called a "Turkish pizza" or flatbread which comes in a "boat-shaped" oval. (Typically filled with meat, cheese, vegetables, and/or egg, it comes to the table long and narrow, with the dough folded along the edges.)
We enjoyed this offering's soft and fluffy texture, and the buttery deliciousness of the mozzarella cheese was quite addictive. While some points were lost due to the gruffness of the environment and service, this item still scored an admirable "B+."
If you're looking to break (some Turkish) bread in an informal atmosphere, give GALATA a try.
.
.
#turkishfood #turkishrestaurant #pide #turkishbread #bread #turkishpizza #mozzarellapide #mushroom #halal #mozzarella #mushrooompide #cheese #food #foodie #foodies #foodreview #restaurant #restaurants #pidebread #southfloridafood #turkish #halalfood #southfloridarestaurant #turkishgrocery #diner #pompanofood #muslimfood #pompanorestaurant