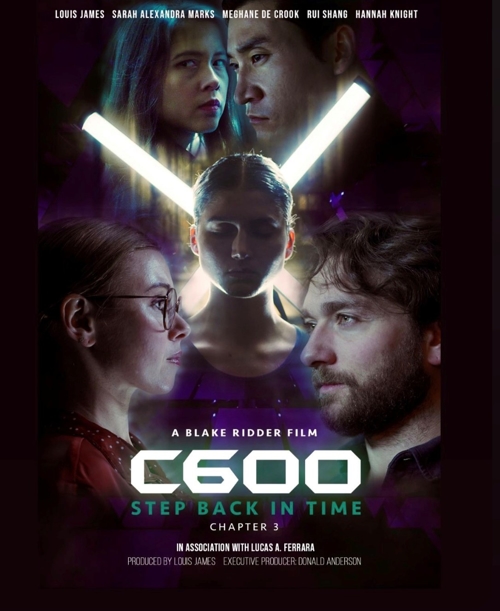 In C600, a new sci-fi series, written and directed by Blake Ridder, a seemingly indestructible robot is either malfunctioning or has gone rogue, and we watch as special agents search for possible clues as to the cause. But are these agents on the side of good or evil? (You'll have to tune into the series to learn more.)
You'll currently find a total of three episodes on Blake's YouTube channel. And, thus far, this engaging trilogy -- starring, (in alphabetical order), Meghane De Croock, Louis James, Hannah Knight, Alps Lifee, Sarah Alexandra Marks, and Rui Shang -- has clocked in well over a million views:
C600: CHAPTER 1 https://youtu.be/pZs4SYfU6pA (first released on June 20, 2020)
C600: INFILTRATION – CHAPTER 2 https://youtu.be/wHTtcoRQM4M (released April 21, 2021)
C600: STEP BACK IN TIME – CHAPTER 3 https://youtu.be/6-Gm-WliVWs (released December 16, 2021)
Could this be the beginning of another sci-fi franchise? You decide.
For a limited time, you can watch all three episodes for FREE, by clicking the links that appear above.
Now don't get all buggy on me. That should compute.
###
You can view a list of Lucas's other projects here: https://www.imdb.com/name/nm11739610/
###
#lucasaferrara #c600 #robot #robots #scifi #sciencefiction #thriller #movie #movies #series #indiefilm #indiefilms #independentfilm #independentfilms #actors #acting #director #directing #moviemaking #moviemakers #fiction