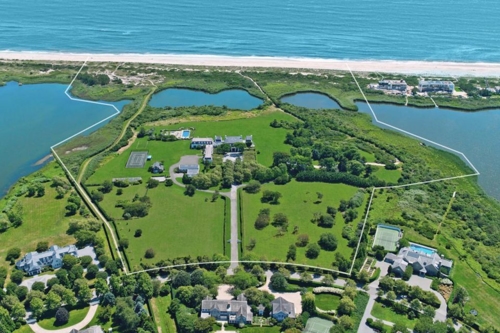 Former Ford Estate sold for $105MM
If you're a fan of the HBO series Succession, you know the travel budget for the series is humongous – with filming occurring inside incredible properties in England, Croatia, New Mexico, New York, and Washington D.C.
Perhaps you've noticed the stunning mansion the Roy family is constantly bickering in. Well, that Southampton property -- the 42-acre Henry Ford II Estate -- just sold for a whopping $105 million.
The Ford Estate -- now known as Jule Pond -- boasts nearly a quarter mile of prime Atlantic Ocean frontage and has access to three large ponds and Mecox Bay. Built in the early 60s, the 12-bedroom, 12-bathroom palace still features many of its original details, thanks to the preservation efforts of its notable owners over the years.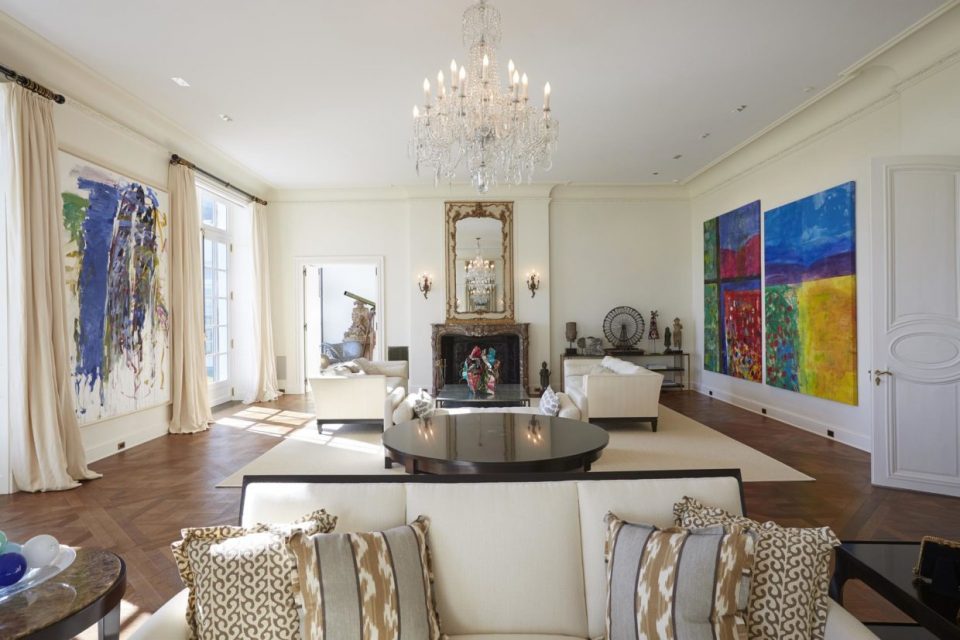 Highly distinctive ceilings equipped with ornate moldings and supporting grand traditional chandeliers, imported Italian marble fireplaces, French parquet floors, and antique bathroom fixtures from Europe, make this residence a melting pot of expensive fineries from around the world.
The residence underwent a major renovation in 2008, under the direction of (now former) owner Brenda Earl – a project that cost, the portfolio manager and former Zweig-Dimenna partner, millions. But considering her original 2002 purchase price of $21.75, it's safe to say she carved out a nice profit, even though the deal closed at $70 million below the initial asking price. (In fact, this sale is the second largest in Hamptons' history, beholden only to Barry Rosenstein's $147 million purchase in 2014.)
Over the years Earl leased the property to production companies, such as HBO, to offset the carrying costs while she patiently awaited the right buyer. (Ultra-mansions, such as the Ford Estate, are frequently used for television, commercials, and movies, while their owners are away.)
Southampton is home to some of the wealthiest individuals in the country, bringing those with old generational wealth and those with newfound riches together under the auspices of summer sun. From rock stars and famous actors to Wall Street giants, celebrity residents include Paul Simon, Jerry Seinfeld, Jennifer Lopez, Gwyneth Paltrow, Jimmy Buffet, and Anderson Cooper.
Cody and Zachary Vichinsky of Bespoke, Ellen Stern of William Pitt and Julia B. Fee of Sotheby's International Realty shared the listing. (And they likely made a hefty commission here.)
# # #
Link to: https://toptenrealestatedeals.com/weekly-ten-best-home-deals/home/the-henry-ford-ii-estate-as-seen-in-hbos-succession
Photos: https://www.dropbox.com/home/TopTenPhotos/Weekly%20Hot%20List/10-22-2018%20-%20Henry%20Ford's%20Mansion/Henry%20Ford's%20Mansion
Photo credit: Bespoke Real Estate
Source: TopTenRealEstateDeals.com