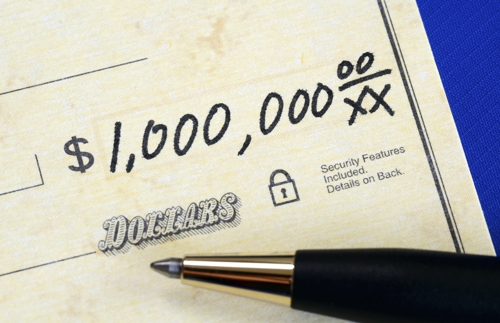 Proceeds to be distributed among current and former tenants of 3045 Godwin Terrace in Kingsbridge.
Newman Ferrara LLP filed a class-action lawsuit accusing property owner, Godwin Realty Associates, of violating city law and overcharging building tenants since at least 2007. The complaint alleged that the owner failed to follow the requirements of the city's J-51 program, where in exchange for substantial real-estate tax abatements tenants were to be given rent-stabilized leases and charged regulated rents.
Rather than continue with the litigation, the parties reached an amicable outcome wherein the landlord has agreed to refund $1 million to the building's impacted tenants, with some to receive in excess of $100,000. Additionally, as part of the settlement, tenants' leases will return to regulated status. "I'm just very grateful that a lot of the tenants were made aware of what was going on and if it weren't for that, we would have never known," said David Chen, who moved into a one-bedroom apartment in the building in 2007, along with his wife and kids.
The tenants in this action were represented by firm partners Lucas A. Ferrara and Roger A. Sachar.  Ferrara, who is also an adjunct professor at New York Law School, noted, "By escaping their tax liabilities, and failing to follow the rules, landlords not only bamboozle tenants, but cheat all New Yorkers. And we're happy to call the violators out on it."
Sachar added that years of governmental inaction has incentivized the lawlessness. "If there's a speed limit, but never a cop to give a ticket, everyone is going to break the speed limit," he recently stated to a Daily News reporter.
Click here to read the Daily News report on the settlement.
The firm has filed similar class-action cases against other New York landlords for alleged violations of the rent laws. If you -- or someone you know -- believe you have a possible overcharge claim, please feel free to get in touch with one of our attorneys at 212-619-5400.