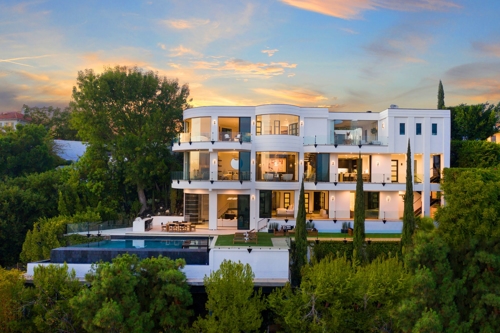 Diddy's Done with Bachelor Pad
A lavish Los Angeles estate has just hit the market, and its former owner is a bit of a "bad boy."
Sean Combs (a/k/a "Puff Daddy," "P. Diddy," or just, "Diddy" – depending on which decade you're talking about) is a famed rap mogul, music producer, clothing designer and head of "Bad Boy Records."  And his prior residence was recently listed for sale, at $14.5 million, a truly impressive mansion which he primarily used while he was a bachelor.
Serving as Combs's humble abode from 2008 until 2013, the 3-story estate sits in the middle of the prized Beverly Crest neighborhood, where the upper echelon of Los Angeles society construct extravagant homes with seclusion in mind.
Diddy's digs were no different, with the entire facade of the 5 bedroom, 6 bathroom house serving as sort of a luxury observation deck, allowing voyeurs to look out at downtown Los Angeles, as well as the Pacific Ocean.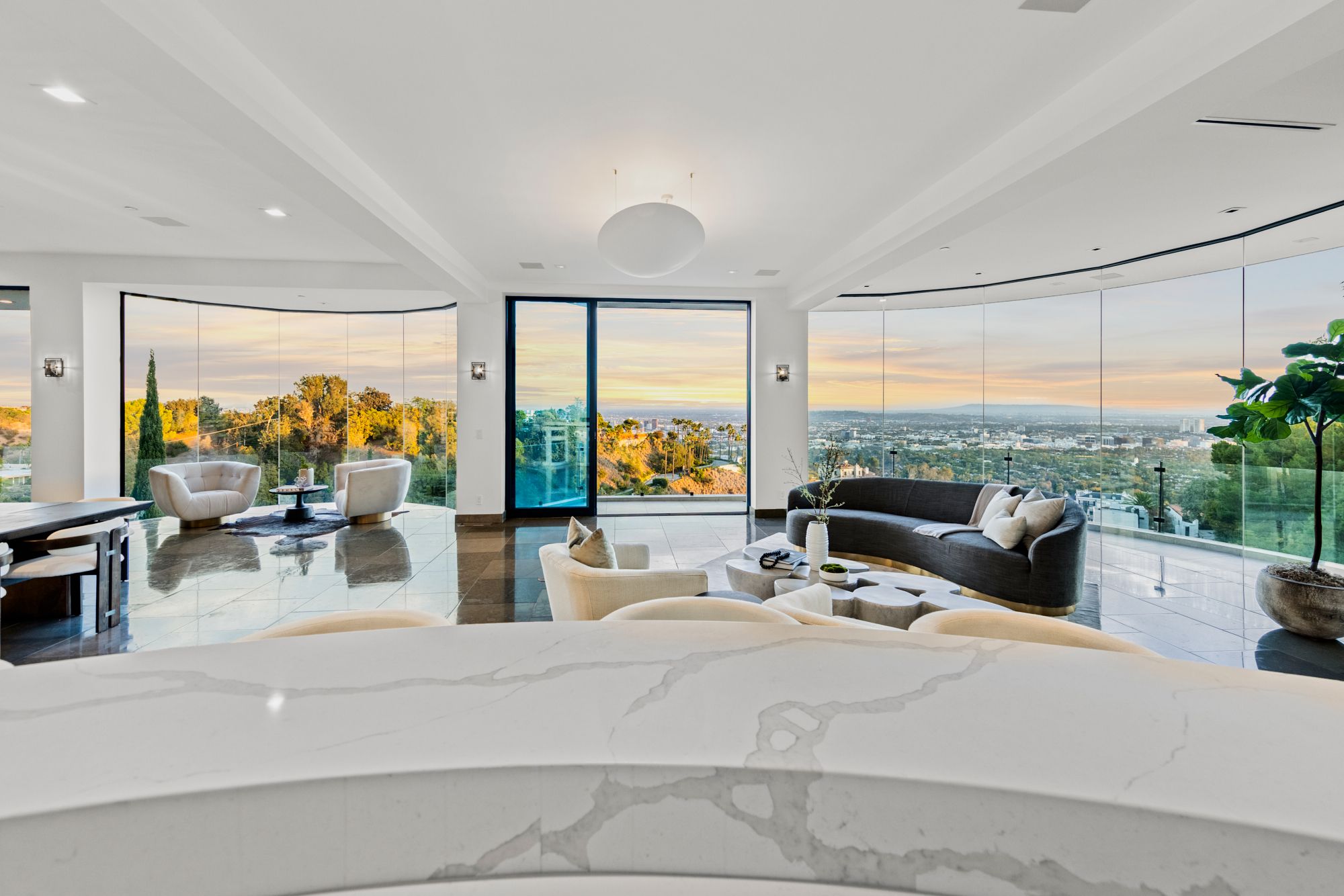 Upon entry, (via the top floor), the grand foyer has museum quality finishes, and includes a large overhead skylight, an opulent hanging chandelier, and a stunning view of the cityscape and water. As you roam around the rest of the top floor, you'll come across Diddy's former master suite, with a built-in fireplace, large balcony, lounge area, and a master bath decorated in white marble -- with dual vanities, a soaking tub, dual showers, and breathtaking views visible by way of the floor to ceiling windows.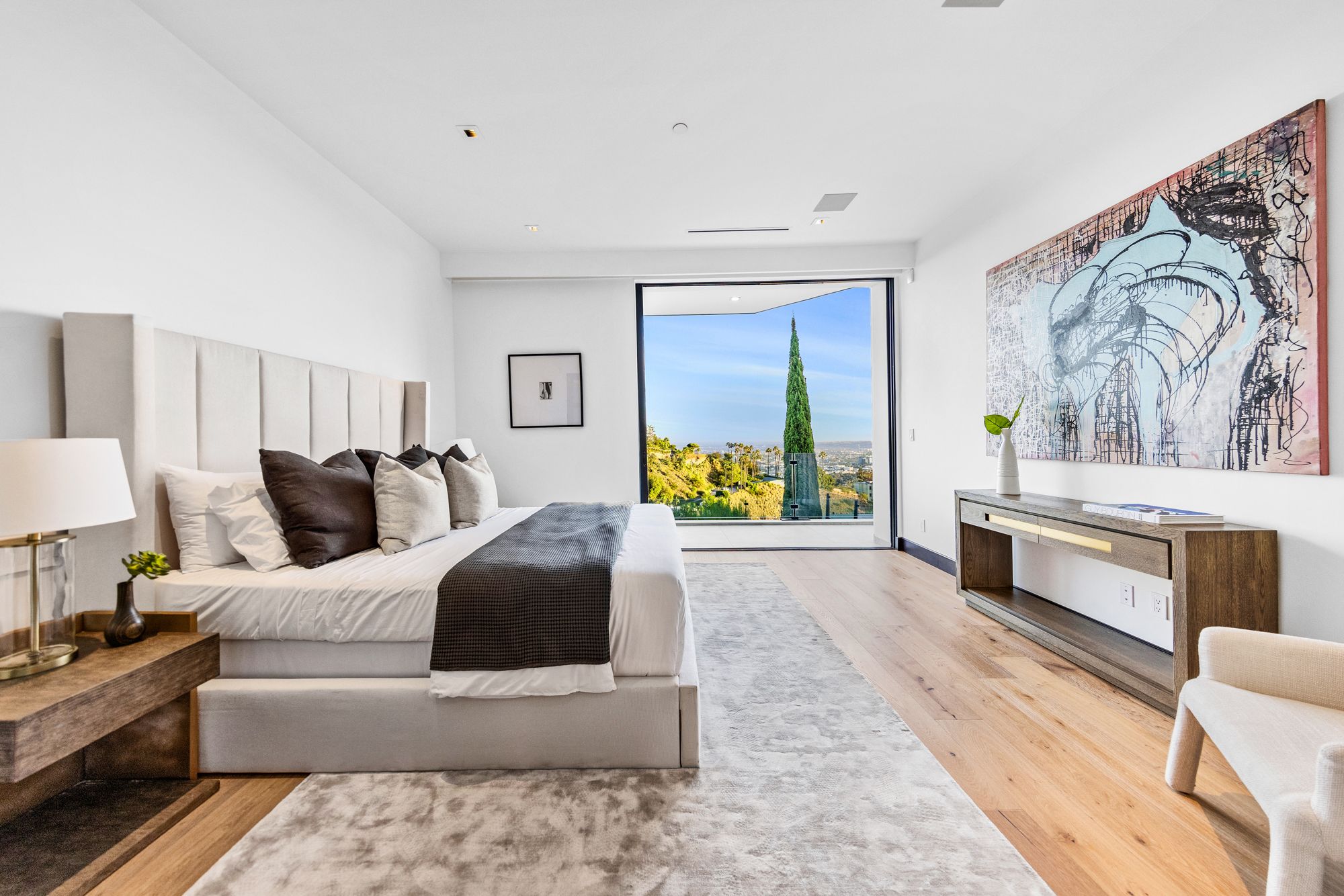 Descending to the main floor, the chef's kitchen (sporting all state-of-the-art appliances) includes separate seating and dining areas, with an entertainer's bar next to the home office.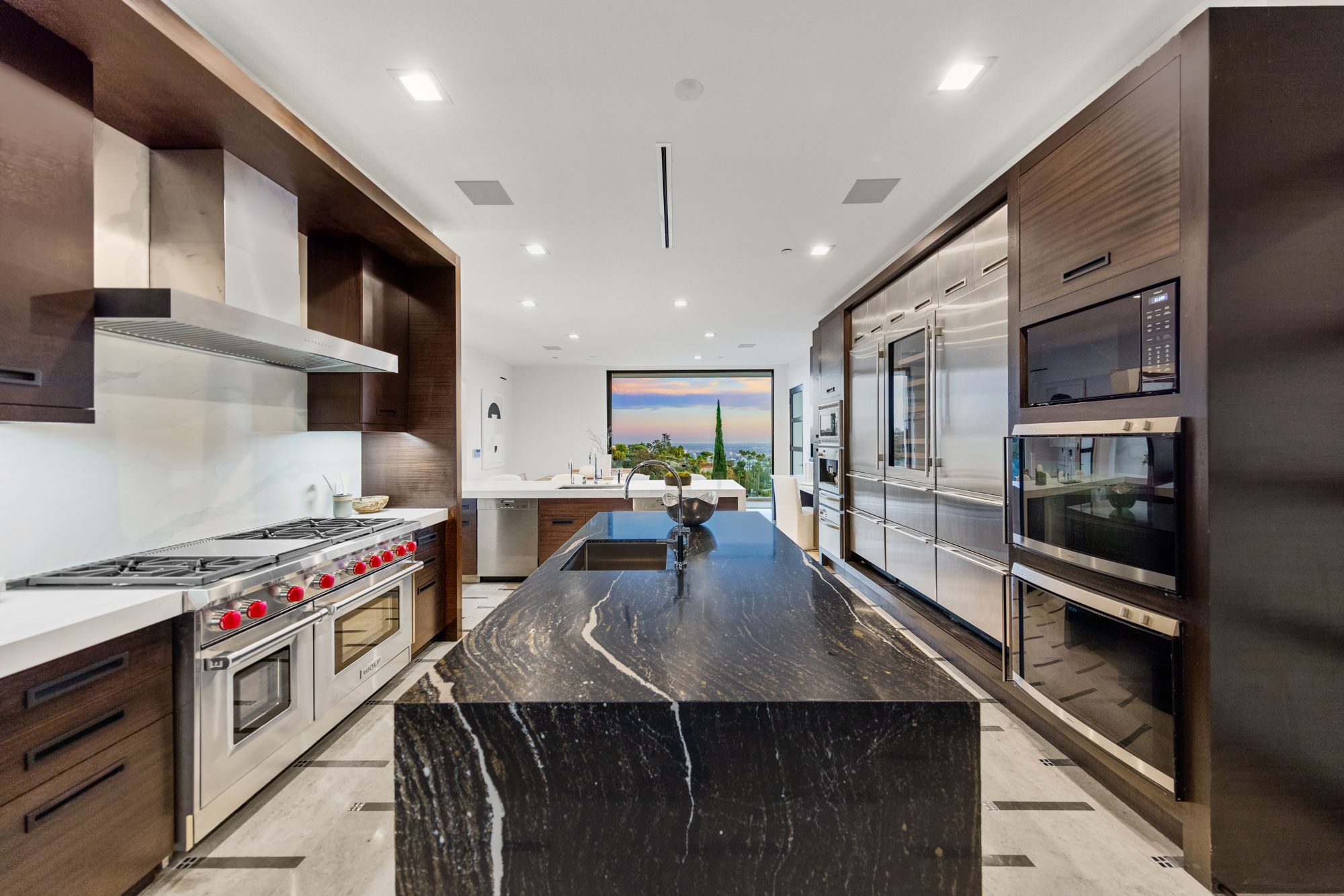 Head down to the bottom floor, and you'll find three more bedrooms, an extravagant living room with a fireplace and retractable glass doors that open to the backyard.
Stepping outside, there's an impressive infinity pool looking out on the view of downtown, as well as a sunken spa, and intermittent grass lawns.
Beverly Crest has some of the most famous A-list celebrities – attracted to the world-renowned 90210 zip code. Adjacent to Bel Air, Beverly Hills, and the Hollywood Hills, Beverly Crest's views invite the construction of some over-the-top properties -- such as the Hyatt Hotel family's nearly 50,000 sq. ft. home -- estimated at nearly $100 million dollars.
Through the years, Denzel Washington, Sylvester Stallone, Mark Wahlberg, and Rock Hudson have all been residents of this affluent neighborhood.
Aleks Lipovic, Holland Ashrafnia, and Aaron Kirman of Compass hold the listing.
.
.
https://toptenrealestatedeals.com/weekly-ten-best-home-deals/home/sean-combs-la-bachelor-pad
Photos: https://www.dropbox.com/sh/e9fti0l2jn8k9sa/AADs161jODYR-sx7LU7--dAua?dl=0 or copy from website: https://toptenrealestatedeals.com/weekly-ten-best-home-deals/home/sean-combs-la-bachelor-pad.
Photo credit: Joe Bryant
Source: TopTenRealEstateDeals.com