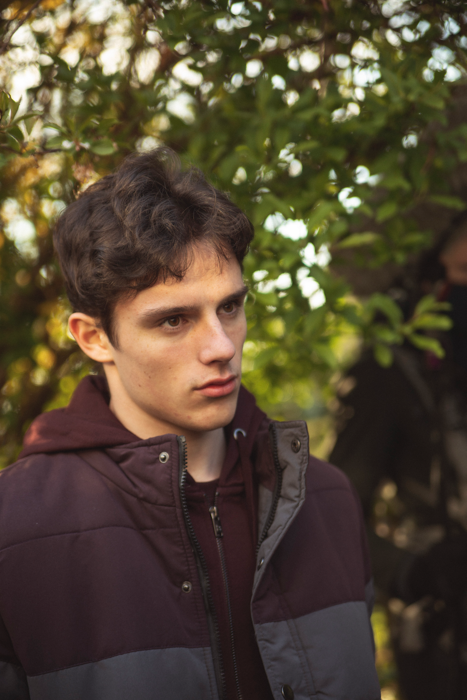 Harry Collett, who starred in Universal Pictures' 'Dolittle,' alongside Robert Downey Jr, leads Broken Flames' latest film, 'Why Wouldn't I Be?'
Written and directed by Ella Greenwood, and made in association with Lucas A. Ferrara, the short focuses on male depression. It is the next film in Broken Flames Productions' slate of mental health-based projects, following 'Self-Charm,' which stars BAFTA Nominee Bukky Bakray, and 'Smudged Smile' which stars 'Get Even's' Mia Mckenna-Bruce. Ella's first short, 'Faulty Roots,' is being developed into a feature in partnership with Social Impact Agency TerraMedia.
Collett plays Jack, a 17-year-old who hits breaking point and questions why he isn't able to reach out for help.
While best known for 'Dolittle,' Collett's credits include Christopher Nolan's 'Dunkirk,' and as a regular in the BBC hit 'Casualty'.
Also starring are Elizabeth Berrington (The Nevers), Tut Nyuot (Small Axe), and theatre veteran Susan Lawson-Reynolds.
The film is in support of HUMEN, a mental health charity leading a movement to improve and maintain men's mental health through The HUMEN Space - anonymous and non-clinical spaces for men to talk, listen and connect on a regular basis.
We hope you enjoy this teaser/trailer.
#lucasaferrara @harrycollettactor @popsella @brokenflamespd @humenorg #mentalhealth #mentalhealthawareness #mentalhealthmatters #depression #film #depressionawareness #indiefilm #shorts #indiefilms #mentalhealthawareness #films #director #femalewriters #femaledirectors #femaledirector #harrycollett
To view a list of some of Lucas's other projects, click here.