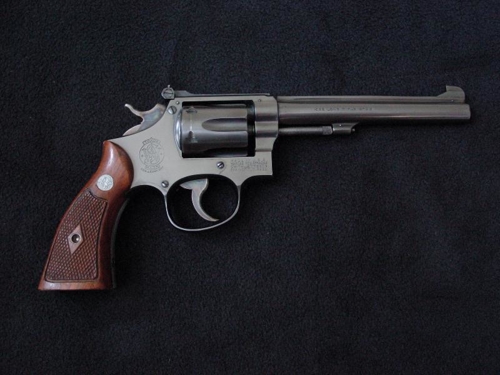 City Courts to Target Guns
Since the beginning of the pandemic, shootings and gun-related crimes in New York City have skyrocketed, with over 500 people shot this year, as of May 9, 2021.
Now, in response to this troubling situation and the commensurate court backlogs involving top-count gun cases, Chief Judge Janet DiFiore and Chief Administrative Judge Lawrence Marks have announced that all new and pending matters -- in which the top charge is 2nd degree criminal possession of a weapon – will be given precedence. This new program will hopefully allow the already-overburdened court system to expeditiously address all pending gun charges, and free up resources for serious crimes.
Per an August 10th press release issued by the New York State Unified Court System, notable aspects of this new program will include:
increasing the number of grand juries and expanding their capacity;
assigning judges to newly-indicted, felony gun possession cases -- with the directive to expedite hearings and pleas;
assigning priority status to cases where pleas are not obtained and where cases must go to trial;
directing judges presiding over already-indicted cases to fast-track and give them priority status; and
evaluating aggregated case management data to ensure cases are processed as quickly and efficiently as possible in accordance with due process.
This new program will be closely monitored to track indictment rates, compliance with expedited discovery and motion practice, number of hearings, and resolution of cases. And adjustments will be made, as needed, to increase efficacy.
The tremendous undertaking will fall under the purview of Administrative Judge of the Criminal Term of Supreme Court, Queens County -- the Honorable George Grasso -- who will monitor and analyze all pertinent data to ensure court resources are being optimally utilized. "The NYS Court System is well aware of the spikes in shooting incidents and felony gun arrests in New York City," noted Judge Grasso. "This citywide initiative will help to ensure that these important cases are resolved as quickly as possible. I am looking forward to doing all that I can to ensure an effective implementation of this groundbreaking program," he added.
Since the days of Bernie Goetz and the Guardian Angels, NYC has been known for having some of the strictest gun laws in the nation, for one reason: they're needed. And with over 4,000 felony gun possession cases currently pending, this is surely a step in the right direction in the ongoing battle against escalating violent crimes.
# # #