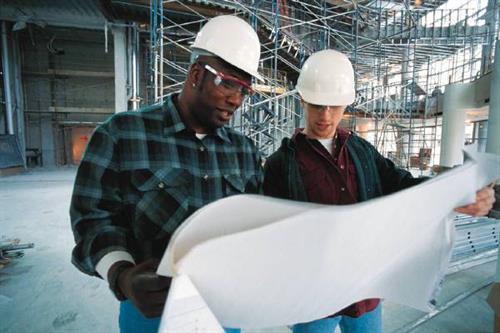 Having opened its doors back in 1884, the iconic Chelsea Hotel, sitting on W. 23rd Street, has a unique history all its own – having hosted such guests as Mark Twain, Janis Joplin, and Bob Dylan. But, these days, certain internal struggles have set the Chelsea back from its former glory – with the building currently in construction limbo and ridden with claims of uninhabitable conditions and tenant harassment.
The 12-story complex hasn't been able to book a hotel guest since 2011, and while the owners have spent a lengthy (and costly) decade attempting to redevelop the structure into a working hotel ripe for tourism, a dissenting faction of some 50 residential tenants have successfully impeded that effort.
In 2018, in response to tenant complaints, the Department of Housing Preservation and Development determined that the Chelsea had not secured a "Certificate of No Harassment" – a requirement for developers looking to renovate certain types of tenant-occupied buildings. That delay caused a two-and-a-half-year standstill in construction in which claims of tenant harassment were raised (and cost the owners an estimated $30 million dollars in lost revenue). But in January of 2021, a document was found in the city's archives which established that the property was exempt from needing such certification.
Now that construction has resumed, so have the tenants' complaints. But not all residents have felt the saw about the improvements. In 2013, most of the crusaders broke away from the on-going war with then owners after a settlement providing for the complete renovations of about half of the building was reached. Certain tenants did not accept that deal, as they did not want to sacrifice their upper level views or, in some instances, jeopardize their rent-stabilized status.
The latter seem to be spearheading the current legal maneuvering to further stall construction. Complaints of mold, dust, asbestos, flooding, lack of hot water, among others conditions, have been repeatedly filed with the City. Ms. Berg, a tenant for over 30 years, recently noted that the complaints are meritorious and are anything but delay tactics, "It's not like we call up and say, 'We need a stop-work order' and someone over there runs over," Ms. Berg remarked. "I can't tell you just how much you have to complain in order to get anyone to pay attention." After construction dust began to continuously enter into her apartment, the Department of Health and Mental Hygiene finally issued a violation in late March.
Mr. Drukier, one of the current owners of the Chelsea, believes that the complaining tenants' true motive is an eventual buyout, noting that lawyers representing some of these occupants have made requests for payouts of up to $48 million. "I don't know quite what they think we're trying to do," Mr. Drukier declared, "but we're certainly not trying to get anybody out." A lawyer representing such tenants dismissed these accusations and expressed dismay that confidential discussions were made public.
While there are always three sides to every story, it seems that the drama surrounding the Chelsea Hotel will most likely not see an end anytime soon.
Original story by Ronda Kaysen: https://www.nytimes.com/2021/04/16/nyregion/chelsea-hotel-nyc.html