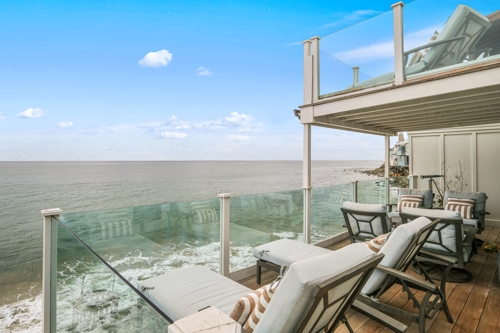 There's no place like … Malibu.
Featuring incredible beach-front homes belonging to some of Hollywood's elite, including the likes of Cher, Lady Gaga and Leonardo DiCaprio, Malibu has been a prized real-estate hot spot for nearly a century. And perched right atop Las Tunas Beach, hugging the Malibu coast, you'll find a beautiful Cape Cod style beach house which once belonged to iconic singer and actress Judy Garland.
Starring in such classics as The Wizard of Oz, Summer Stock, and A Star Is Born (the original one), Garland's impressive movie career spanned decades (and that's in addition to her stellar work on radio and in the theatre).
In 1947, Garland, and her then-husband, Vincent Minnelli, purchased the home shortly after its construction. They enjoyed the coastline property for years with their daughter, Liza Minnelli – who carried the torch of fame into her own extraordinary career as an actress and singer. (Garland passed away in London in 1969 of a drug overdose.)
Entering through a private courtyard, the 1,311 sq. ft. home features 3 bedrooms and 3 bathrooms with a double-view fireplace abutting the living and dining rooms. Accordion doors stretching ten feet high allow access to the terrace and afford a breathtaking view of the ocean. An updated kitchen sports marble countertops and Viking appliances. The master bedroom upstairs also has a private terrace overlooking the beach. (Garland's former pad was completely renovated in 2013.)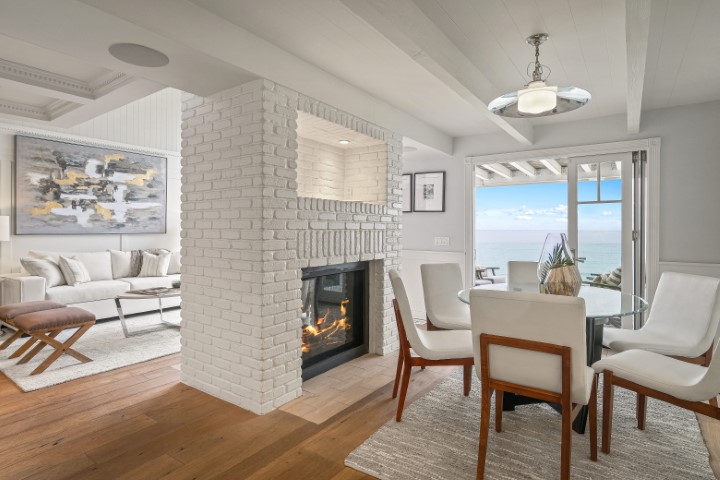 In August of 2020, a Los Angeles mansion also owned by Garland went for $4.675 million after being placed on the market for $6.129 million about a year prior — missing its listing price by almost $1.5 million.
Garland's former Malibu hangout seems to have more draw power, and has changed hands quite a few times over the last decade or so. In 2015, a retired doctor purchased the property for $3.35 million – but quickly sold it to Lewis Wallach, the CEO of a real estate investment firm, in 2018 for $3.545 million. Now, Wallach and his wife put it back on the market for $3.895 million, with the official listing already indicating that a sale is currently pending on the home.
Garland's beach-front getaway was listed with Sally Forster Jones, from Compass, Los Angeles.
Source: https://www.toptenrealestatedeals.com/weekly-ten-best-home-deals/home/judy-garlands-malibu-beach-house-2

Photos: https://www.dropbox.com/sh/mx73ednz1pagwzs/AABNULOmTqE8DoHojxTMnuC7a?dl=0
YouTube: https://www.youtube.com/watch?v=eiKKS4xtd0Y
Photo Credit: Noel Kleinman
YouTube Credit: Sean Evans, @evvo1991 backtothemovies.com/