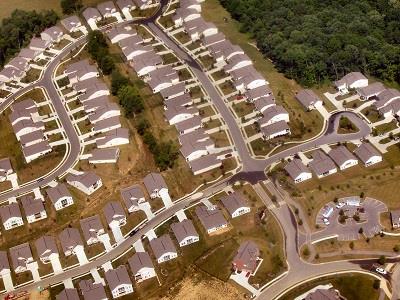 In the market for a home but hoping to wait out the current bubble?
Well, you may have to wait a while.
In a post released on March 4, 2021, we noted the upward trend in home buying at the beginning of 2021, (LOOKING FOR A HOME?). Interestingly, the month of March also produced record-breaking numbers in housing markets across the U.S., with no signs of cooling-down.
ShowingTime, a leading showing management and real-estate market stats provider, has reported that, in March of this year, 129 markets across the United States had recorded double-digit showings per listing (compared to 82 markets in February); indicating that the demand for homes is now spreading outward to softer markets as national inventory continues to decline.
ShowingTime's Chief Analytics Officer, Daniil Cherkasskiy, expressed bewilderment over the continuing upward trend: "We've entered into territory that's beyond the norm of cyclical real estate market variation between buyer and seller markets …. The extent to which buyer demand has remained inelastic this year continues to amaze us. The situation also underscores how essential real estate is, as well as how large the share of buyers is."
According to Redfin, the major online brokerage platform, from February 14, 2021 to March 14, 2021, an average home in Austin, TX listed at $400,000 could expect to sell for $428,000, representing a 7% markup between asking price and purchase price. A year ago, homes in Austin were selling nearly 1% below asking price, the report noted.
Comparing year-over-year statistics for the month of March can produce misleading numbers, as March of 2020 represented the peak of COVID-19 when virtually no brokers were showing homes. However, month-over-month statistics still show a major increase across the board, with Kalamazoo, MI, up 62% from February, Lawrence, KS, up 55%, and Elkhart, IN, up 45%.
Michael Lane, Showingtime's president, attempted to assuage frenzied home buyers --who lately have had no choice but to throw caution to the wind in order to secure a deal: "The nation saw two months of substantial declines in buyer traffic last year when the pandemic hit. We've now seen 10 consecutive months of year-over-year increases in showing activity. With more listings usually coming on the market in the spring, buyers should have a bigger pool to choose from and more opportunities to compete for listings."
It seems that the leveling of supply and demand will be the only thing that will neutralize the current manic state. Until some normalcy returns to the market, the "American Dream" of some 50 years ago has gotten incredibly diluted and extremely elusive. Coupled with the ever-increasing population, it's anybody's guess as to when this latest bubble will burst (and by how much).
Source: https://www.showingtime.com/blog/march-2021-showing-index-results/