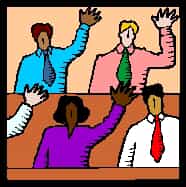 On Day 12 of the Derek Chauvin criminal trial for the murder of George Floyd, the prosecution rested, and the defense began its case.
Some observers might conclude that the defense got off to a weak start with its first six witnesses, but it is important to remember that the prosecution bears the burden of proving guilt beyond a reasonable doubt. It is not the defense's role to disprove the prosecution's evidence. The defense only needs to poke enough holes in the case to cause at least one juror to be unwilling to convict.
Today's witnesses testified consistently with the theories the defense indicated it would be pursuing -- based on their cross examination of prosecution's witnesses. A friend of Mr. Floyd's was called to testify about the decedent falling asleep in his car before police had arrived – presumably to argue to the jury that Floyd was feeling the effects of drugs he had taken. Body cam footage taken by, and testimony from, a Minneapolis Park Police officer were used to demonstrate that Chauvin had been distracted by the reaction of hostile bystanders. And a police practices expert offered his opinion that Chauvin's actions were consistent with those of a reasonable police officer dealing with an uncooperative arrestee and unruly crowd.
While prosecutors came back with effective cross examination of these witnesses, it remains to be seen whether the jury will find that the testimony elicited by the defense triggered any reasonable doubts.  And although a unanimous verdict is required to convict or acquit, it only takes one juror to disagree with the others to cause a mistrial.
Sadly, the defense began its case in the wake of another police related fatality -- the death of Daunte Wright who was shot and killed in the Minneapolis suburb of Brooklyn Center. A veteran police officer claimed she "accidentally" shot Mr. Wright with her service weapon when she thought she was deploying a taser. Whether -- or to what degree -- this latest incident will have an impact on jurors and their ultimate decision remains to be seen; as does the public's reaction to that verdict.
According to Debra Cohen, co-chair of Newman Ferrara's Civil Rights Practice Group, and an adjunct professor at Pace University's Haub School of Law, "The lawyers in the courtroom have a far better idea than we do as to who these jurors are, and how they are reacting to the testimony. But one thing is clear – this trial is giving us valuable insight into the difference between what law enforcement views as 'reasonable' behavior versus how the public perceives that very same conduct."