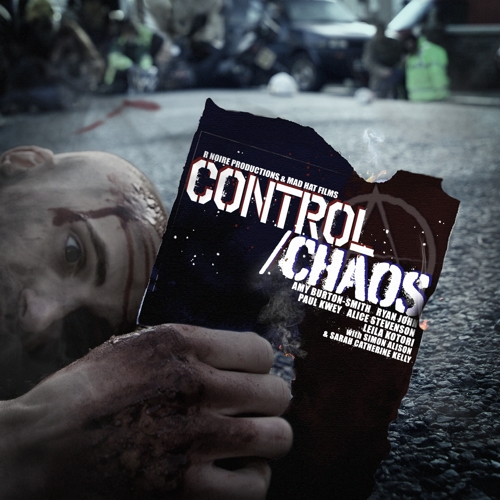 British playwright Clive Barker famously noted, ""[T]he control we believe we have is purely illusory, and … every moment we teeter on chaos and oblivion."
While many would like to believe that most significant incidents which trigger societal unrest and upheaval are random, some conspiracy theorists are of the view that these events are deliberately caused and used by governments for purposes of manipulation and control.
In CONTROL/CHAOS, a "dark thriller" written by Ryan John, and directed by Lucy Allwood, a major metropolitan area is rocked by an unexplained incident which leaves many dead. Was that carnage and all the havoc that ensues intentionally planned? Those are just some of the themes explored in this exciting (and timely) new project.
When asked why he's rolling out this movie now, Ryan responded, "With all the different things going on in the world, I wanted to produce something entertaining whilst highlighting some serious topics ... such as how power corrupts, and the fine line between order and disorder."
Far from illusory are the challenges of raising funds in the midst of a global pandemic. To help entice contributors to the cause, the project's crowdfunding campaign is currently offering (in exchange for relatively modest pledges) such "bennies" as a social media shout-out, film posters, exclusive invites to online and in-person film screenings, limited edition t-shirts, prop replicas, hard copy stills, to special acknowledgment in the end credits.
To learn more, visit: https://igg.me/at/controlchaosfilm/x/24127123#/
Join me in wreaking some major havoc … support CONTROL/CHAOS!