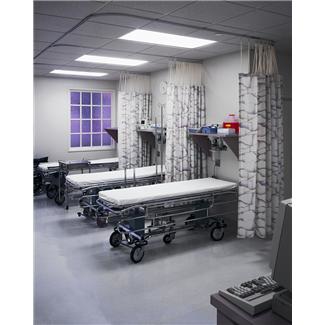 On "Day 6" of Derek Chauvin's criminal trial (for his involvement in the death of George Floyd) the prosecution brought out some heavy-hitting witnesses from the Minneapolis Police Department to buttress the opinion that Chauvin's actions were inconsistent with the department's policy and training.
Prior to the police witnesses, the prosecution called the emergency room doctor who attended to Mr. Floyd once he was brought to the hospital by paramedics. The doctor's testimony was significant regardless of whether or not the jury ultimately decides that Chauvin was responsible for Floyd's death. While other factors might have been the cause of Floyd's medical crisis at the scene, questions persist as to why officers failed to provide any emergency medical aid after Floyd became unresponsive while under restraint.
Even if the jury agrees that Officer Chauvin's knee was on Floyd's shoulder blade, rather than his neck, as currently asserted by the defense during the cross-examination of Chief Medaria Arradondo, the fact finders still must determine whether the failure to respond to Floyd's cardiac arrest (while under the control of Officer Chauvin) was a substantial cause of death.
Dr. Bradford Langenfeld testified that there is a 10-15% decrease in survival potential for every minute CPR is not provided to someone in cardiac arrest. Video shows Floyd appearing unresponsive for approximately 4 minutes before Chauvin released his hold so that arriving paramedics could administer assistance.
In addition to Chief Arradondo, Katie Blackwell, former Commander of the Training Division, viewed a photo of Chauvin kneeling on Floyd and testified that she could not identify the position and that it was not something officers were trained to do.
"The case is clearly gearing up to be a battle of the experts," noted Debra Cohen, adjunct professor at Pace Law School and co-chair of Newman Ferrara LLP's Civil Rights Practice Group.