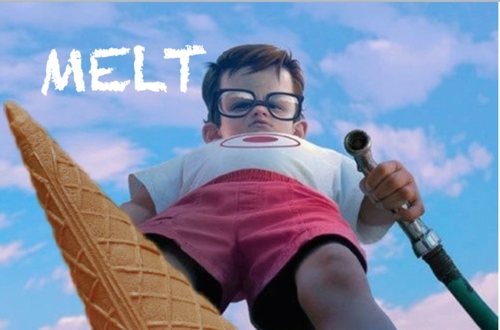 When you speak to psychotherapists, some will tell you that "ice cream" symbolizes youth, happiness, luxury, and extravagance. Others, with more morbid sensibilities, suggest it also represents mortality, and death — for as time melts away, so do our respective existences.
Given that conflict, that duality, I was immediately attracted to Edward Weller's new short film, "MELT," which tracks a young child desperately trying to keep her frozen dessert "alive."
It's a poignant and touching story, particularly since we come to learn that the child has suffered the loss of a parent and is coming to grips with that trauma.
As Ed puts it, "when children are faced with concepts such as death, they … have to deal with it in their own way. The juxtaposition of grief" as experienced by "the father and daughter is where the main focal point of the film lies."
Together with his colleague, Ed Brooks, "the two Eds" (from Vancouver, Canada) hope to create an engaging, unique, and thought-provoking picture.
But, in the midst of COVID, they won't be able to get it done, without your help. They've initiated an extremely modest crowdfunding campaign where they're looking to raise $1500 (CAD) -- about $1371 (US). And in exchange for a contribution you can get a signed script, a social media shout-out, some behind-the-scenes exclusives, and/or your name listed in the credits.
To learn more, click here: https://www.indiegogo.com/projects/melt--3/x/24127123#/ 
For once this film is completed, it's certain to make your heart … MELT.