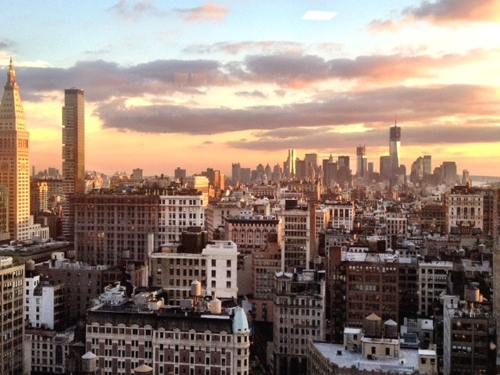 LOADS OF NYC OFFICE SPACE ARE REPORTEDLY AVAILABLE
While New York is gradually recovering from the COVID-19-induced crisis, the city's real-estate market continues to reel. And even though elected officials have introduced some measures to delay or postpone residential evictions and foreclosures, very little has been done in the commercial real-estate context.
The New York Times reports that fewer than one-tenth of Manhattan office workers have returned to the workplace a month after New York businesses were given the green light to reopen. And many real estate analysts, urban planners and investors, don't expect an uptick any time soon, with some forecasting a 21% drop in rent for new commercial listings in New York City, this year.
Financial institutions like JP Morgan Chase and the Citigroup are allowing only a small number of bankers, traders, and other employees to return to the physical workplace. Technology giants such as Facebook and Google have announced that they will let their employees work from home until summer 2021. That shift in the work-life culture is adversely impacting the city's real-estate industry. As Victor Calanog, head of commercial real estate analytics at Moody's Analytics REIS, recently put it, "What's complicating the situation now is a lot of companies are realizing they can work remotely. So they're thinking, 'Hey, do I really need this much office space?'"
Companies looking to shrink in size are eager to renegotiate their long-term lease contracts. Property owners, in many instances, are willing to engage and even offer reduced rent and other incentives in a desperate bid to keep tenants from leaving. However, this raises the specter of a vicious cycle: when businesses reduce their office footprint, it adversely affects commercial landlords who have their own share of bills and mortgage obligations to pay; lower occupancy rates also impact real-estate taxes that the city and state depend on for the provision of much needed public services.
Some investors are optimistic that the local office market will bounce back and cite to examples of Amazon and Facebook's new leases for millions of square feet of office space in Manhattan as evidence of how declining commercial rents presents an opportunity. But in order to "make use of the pandemic" in that way, companies need to have cash on hand. Some observers worry that, without government intervention, Manhattan may become a playground only for well-capitalized corporate giants. Younger or smaller companies, that once saw promise in the city, may get pushed out.
To protect New York City's identity as a destination for all entrepreneurs—big or small—it is imperative that our local leaders step up and take prompt action.
# # #
DISCLAIMER: As COVID-19 related developments change daily, this must be viewed as an exceptionally fluid situation. Accordingly, prior to taking any action, we strongly urge you to contact our office to ascertain whether there has been any change that would impact any recommendations made, or whether there are discrete facts or developments which would warrant undertaking a different tact or course.