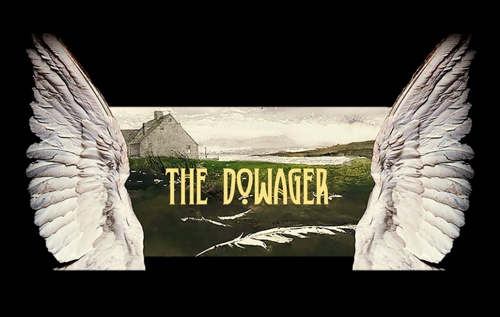 Are you into angels?
Protectors of Heaven and Earth, they are often portrayed as warriors, and symbolize hope, devotion, unwavering faith, and Divine love.
"THE DOWAGER," written and directed by Lucy & Max Nebeker — a filmmaking duo from Salt Lake City — seeks to recount a story deep in metaphor and myth, "that is specifically tied to the culture and geography of the Rocky Mountain Region" and which creatively and uniquely harnesses "American folkloric traditions."
Deep in grief over the loss of her husband, our protagonist decides to prevent him from ascending to the heavens by shooting off one of his wings. She then imprisons him in her farm's chicken coop (of all places) … in an attempt to restore his humanity.
Will he be allowed to return to the afterlife?
Well, if the Nebeker twins don't soon secure the required financial backing, they advise that this film may "be buried in a shallow grave."
To avoid that fate, the team is now raising funds via a crowdfunding campaign, where you can snatch up such goodies as a digital copy of the pitch deck, behind the scenes footage, early access to the film, a commissioned portrait, and/or you can even get your name listed in the credits.
To learn more, click on this link: https://www.seedandspark.com/fund/the-dowager-rocky-mountain-mythology#story
Now, be an angel … and help this project soar!