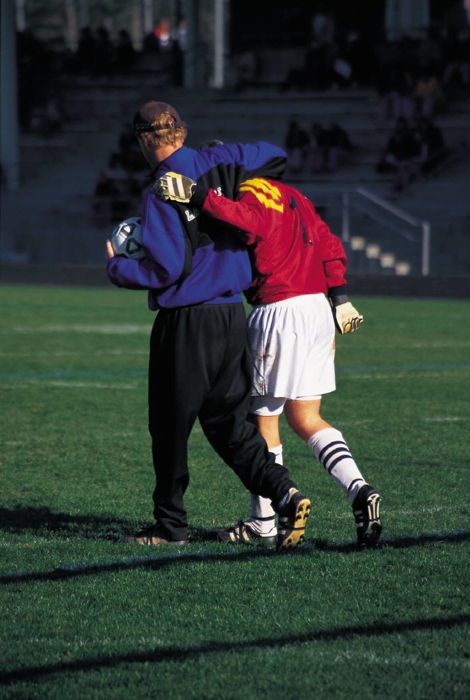 LA PROMESA
On a promise of becoming a soccer star, Youssou – a Senegalese teenager – ventures to Barcelona (Spain) only to find himself surrounded by adversity and hostility.
And when his hopes of becoming a professional athlete are eventually dashed, our young protagonist ends up having to fight for his very survival.
In this admirable film project, Gabriel Di Pastena and Sabastián Niño, co-writers and co-directors of "LA PROMESA" ("The Promise"), seek to share the challenges many immigrants to Spain now face.
And because they hope to "raise awareness," and to afford people like Youssou a better future, the duo takes a "critical look at the hyper-selective and money-centered sports industry," where participants from other countries end up being little more than collateral damage; discarded waste product.
Since the COVID-19 pandemic has escalated the project's costs, the team has had little choice but to initiate a crowdfunding campaign. For a limited time, in exchange for a contribution, you can score such "perks," as a digital copy of the film, behind-the-scenes stills, a signed copy of the script, a "Q&A" with members if the team, and/or receive screen credits.
To learn more, please visit: https://www.kickstarter.com/projects/thepromise/the-promise-a-short-film
If you would like to end the exploitation of these young immigrants, and help effect change ... well, the ball is now in your court.