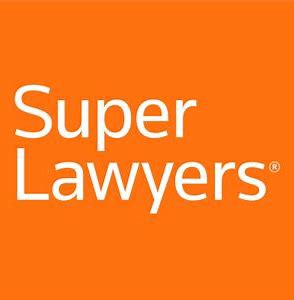 NEWMAN FERRARA SHINES BRIGHT!
This year, we are pleased to announce that eight (8) of the firm's attorneys rated among New York's Super Lawyers, Rising Stars, and Top 100.
And for four years in a row, named partner Lucas A. Ferrara made it to the list of "Top 100" attorneys in the New York Metro Area.
Partners Jonathan H. Newman, Jarred I. Kassenoff, and Jeffrey M. Norton, along with Randolph M. McLaughlin (of counsel), Debra S. Cohen (of counsel), and senior associate Roger Sachar, were ranked as "Super Lawyers." The list also includes associate, Noe Solorzano, as a "Rising Star."
The Super Lawyers list is an annual compilation, with attorneys from across the New York metropolitan area voting for their peers via nominations tabulated by Thomson Reuters. Less than five percent (5%) of the region's eligible attorneys earn a selection, with the final list published in The New York Times and the New York Metro Super Lawyers magazine.
"It is not by chance that so many of our attorneys were honored this year. In fact, year after year, our attorneys have been recognized as the top practitioners in their respective fields. And, because our firm offers such a wide array of practice areas, it is particularly satisfying to be recognized for the breadth of skills, experience, and commitment we provide to our clients," noted managing partner and firm co-founder, Jonathan H. Newman.
Senior associate Roger Sachar, who spearheads the firm's real estate class action practice, remarked, "It's an honor to be included on the list, and it would never of happened but for the mentorship of the partners here at Newman Ferrara."
While currently restricted, the complete 2020 "Super Lawyers" list should eventually be accessible, here: https://www.superlawyers.com/new-york-metro/toplists/.
# # #
Newman Ferrara maintains a varied and progressive NYC-based legal practice. Our attorneys specialize in complex commercial and multi-party litigation with an emphasis on real estate, securities, shareholder, consumer protection, and civil rights litigation.
Should you require legal assistance, please feel free to contact one of our "Super Lawyers," today!