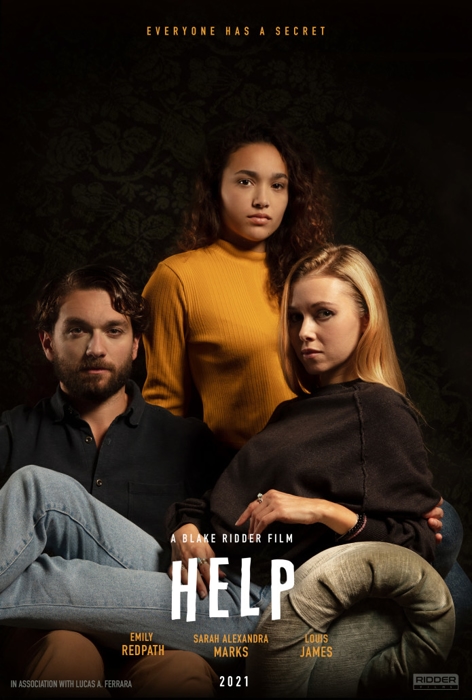 Help, HELP
Blake Ridder's debut feature film, "HELP" -- a psychological thriller shot in Somerset, England -- is in the final stages of post-production.
In it, Grace (who just ended a messy relationship), decides to visit Liv, a friend who has an idyllic countryside place which she shares with her boyfriend Edward and his dog Polly. While the weekend starts off fabulously, it soon cascades into darkness and chaos.
Blake prides himself on "the power of good storytelling, unique characters and stunning visuals," and this project is certainly no exception.
Since filming has been completed, and the team seeks to deliver an outstanding product, a crowdfunding campaign has been initiated to cover editing, sound design, music, film coloring, marketing and festival entry fees. And in exchange for your assistance, you can receive exclusive behind-the-scenes footage, a digital copy of the film, signed posters, private chats with the cast and crew, together with acknowledgements in the credits.
For additional information, please visit: https://www.indiegogo.com/projects/help-the-final-call#/
It's been said, "What we have done for ourselves alone dies with us; what we have done for others and the world remains and is immortal."
If you're searching for a little immortality, how about helping "HELP" reach its funding goal?