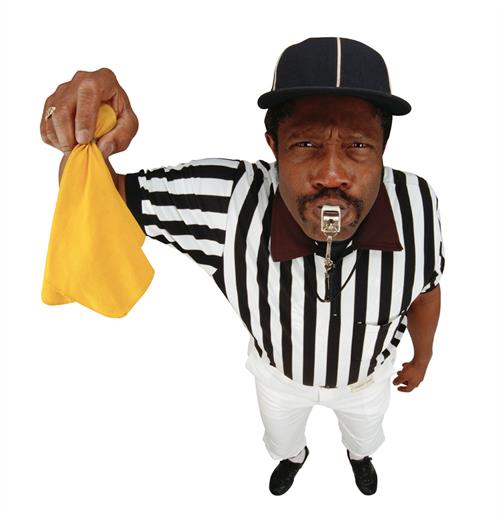 YOU DON'T WANT TO BE ON THIS LIST!
New York City Public Advocate Jumaane Williams has introduced two new bills that would increase the fines assessed against property owners for housing code violations.
The Public Advocate's office publishes an annual list of the City's "top 100 most egregiously negligent landlords." And the proposed legislation is intended to bolster that effort by not just shaming negligent owners, but by raising the dollar amount of the penalties associated with maintenance deficiencies.
The first bill would require the Department of Housing Preservation and Development (HPD) to maintain a "certification of correction" watch list to prevent "bad actors" from certifying that building violations have been corrected without an inspection. An owner who is on this watch list would not be able to self-certify or remove any violations, unless an inspection is conducted within two weeks from the date on which the violation was allegedly corrected. Failure to adhere to this procedure could cost landlords up to $1,100 per day (for hazardous violations), and $2,500 for falsely reporting that a violation has been corrected.
"The fact that landlords have been able to falsely certify repairs and neglect hazardous conditions for so long is not a reason to let them continue to do it," remarked Williams. "This legislation is about preventing landlords from evading accountability and protecting their tenants from conditions that are physically unsafe."
Williams's second bill seeks to ensure that complaints about hazardous conditions get a speedy response, and would direct HPD to contact the tenant within twelve hours of a complaint's receipt, and if an inspection is warranted, that it be performed within twenty-four hours.
HPD welcomed these proposals, claiming that they would help "ensure [that] tenants are safe in their homes and hold landlords accountable," said an agency spokesperson. "We share the Council and Public Advocate's commitment to these goals and look forward to conversations about the best and most efficient ways to achieve them."
Pro-landlord groups, however, feel that the bills are "absurd," with one property manager contending that the proposed law comes at a time when owners "are lying on the ground and bleeding out," due to a COVID-related cash crunch. Jay Martin, executive director of the Community Housing Improvement Program, also questioned what happens if the poor conditions were the tenants' fault. "Negligence by the property owner should be cured as quickly as possible, but more often than not [conditions] are caused by tenant-related issues," said Martin. "At some point we've got to understand that problems arise in buildings which are 100 years old."
Yolande Cadore, the executive director for New York State Tenants & Neighbors Association, believes that these new laws would be beneficial, and would significantly improve the lives of New York City tenants. "Forcing tenants to stay-at-home in poor living conditions should not be tolerated and this bill is a giant step in the right direction to protect tenants and keep every New York City resident safe and healthy," noted Cadore.