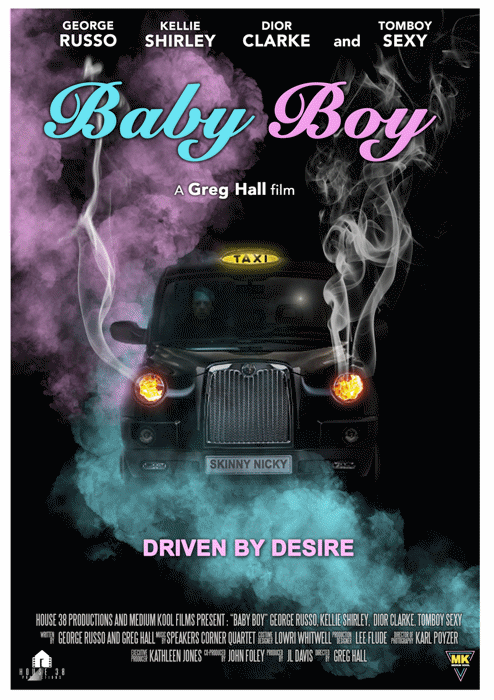 What does it mean "to be a man?"
"Masculinity" is often defined by aggression, power, sex, status, strength and even violence. It's a construct where, in order to conform with societal expectations, and to achieve acceptance from family, friends and sexual partners, some may resort to destructive behaviors -- such as bullying, domestic abuse and sexual assault.
Addressing the evils of such a myopic paradigm is no easy feat, but in a new film called, "BABY BOY," the controversial topics of addiction, sexuality, and toxic masculinity are tackled by award-winning co-writers, George Russo and Greg Hall, in a gritty, raw, and powerful way.
The movie follows Nicky, a sexually repressed cab driver, who relapses into addiction, abandons his wife and kids, and plunges into an utterly hedonistic existence. As producer JL Davis notes, it's an "adrenaline fueled, dark drama" with a "social realist streak."
While filming has been completed, the creative team in currently engaged in a crowdfunding campaign to raise funds for post-production (such as, editing, sound mixing, grading and mastering).
In exchange for a contribution to the cause, you can select from an array of goodies, like film credits, original artwork, tickets to the premiere and after party, a script consultation, to a private masterclass in directing, acting or producing.
To learn more, visit: https://greenlit.fund/project/baby-boy ... and help give birth to a "BABY BOY."