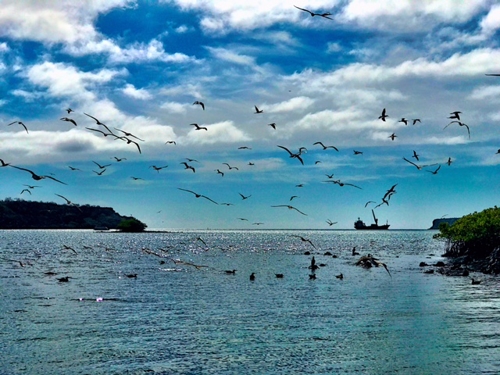 Many people may not know that the "stages of grief" we often hear about were originally identified by a Swiss-American psychiatrist, Elisabeth Kubler-Ross.
In her book, "On Death and Dying," (1969), Dr. Ross identified 5 stages, but academics have since outlined a few more.
While the portrayal of "grief" certainly isn't novel to film, I was enticed by the intensity of Nicolo Grasso's new short "The Haunting Dreams of a Distraught Widow" – a "surreal horror film" inspired by Edgar Allan Poe's "The Raven."
In this project, our protagonist, Lenore – a young widow – is tormented by the loss of her husband. Influenced by David Lynch and Lars Von Trier, Nicolo takes us on a "dream-like journey" which will ultimately lead to an "emotional catharsis;" something he believes "is very much needed in this unprecedented time of fear and uncertainty."
What Nicolo very much needs, though, is financial backing. And to that end, he has started a very modest crowdfunding campaign where, in exchange for a contribution, you can receive "perks," like a digital copy of the soundtrack, have a Q+A session with the director, get a copy of the poster, a signed script, and/or film credits.
For additional information, please visit: https://www.indiegogo.com/projects/haunting-dreams-of-a-distraught-widow-short-film/x/24127123#/
"Merely this, and nothing more .…"