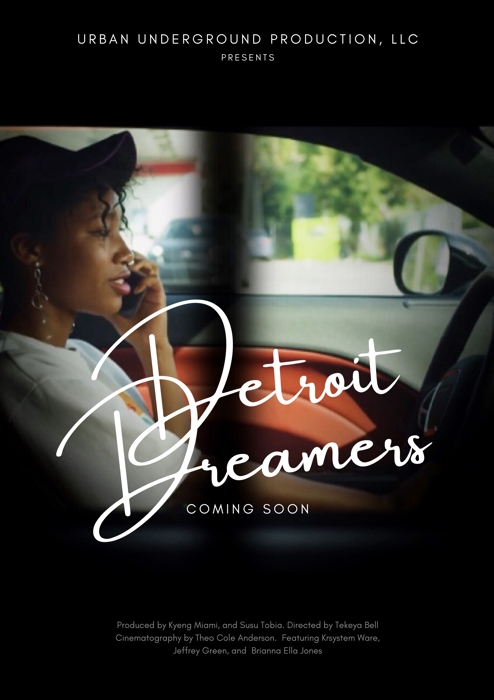 I am a big fan of "Motor City" … or, "Motown" … once the global center of the automotive industry.
There you'll find some of the world's finest cultural institutions, including The Henry Ford Museum, The Charles H. Wright Museum of African American History, the Arab American National Museum and, of course, the building where Berry Gordy's record label got its start ….
So when I heard that Tekeya Bell was writing and directing a series called, "DETROIT DREAMERS," that quickly piqued my curiosity.  And when I learned that the project's goal is to empower people to achieve their dreams (even in the face of seemingly insurmountable obstacles), I immediately decided to lend my support.
As Tekeya notes, "many young adults, with amazing dreams, struggle due to lack of support from society and, most importantly, their parents. They've been given a blueprint based on the unsuccessful experiences of others. Oftentimes, we subscribe and conform to our generational curse." That can, and must, end.
The project seeks to uplift and inspire via a series of twelve 30-minute episodes that will use drama and satire to afford viewers "a grasp on how to propel themselves through life's tests and trials."
Tekeya's most immediate challenge of her own, is raising project financing, which is why she has initiated a crowdfunding campaign on Seed & Spark. There you'll find things like thank-you e-cards, social-media shout-outs, buttons, posters, mugs, behind-the-scenes exclusives, premiere tickets, and film related credits, which can score in exchange for a contribution.
For additional information, please visit: https://www.seedandspark.com/fund/detroit-dreamers-1#story
Let's snuff out the generational curse … and help "DETROIT DREAMERS" achieve reality.