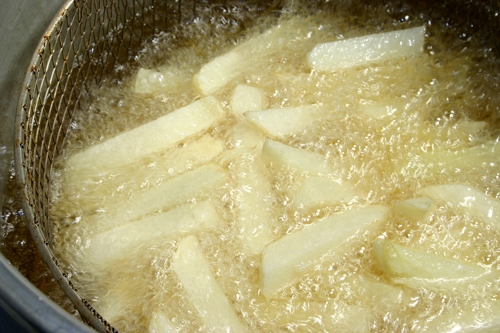 Ray Kroc's California Ranch For Sale.
A sprawling 554-acre estate that belonged to McDonald's founder, Ray Kroc, is up for sale.
Kroc, known as the man behind McDonald's expansion into the world's most profitable restaurant franchise operation, purchased the ranch in 1966 (soon after the company went public). Kroc developed the property into a multi-use facility, and frequently hosted many family and corporate retreats at the site. (It is believed that many of McDonald's menu items were conceived there —including the McRib and the ever popular Egg McMuffin!)
Located in the Santa Ynez Valley near Santa Barbara, the 554-acre ranch has a smorgasbord of residences, recreational amenities, barns, a spacious and versatile conference hall and spaces for entertaining large groups of guests. The main lodge measures over 17,000 square feet with an excess of 20 bedroom suites, a commercial kitchen, and a dining room which seats up to 100 guests. The lodge living room measures 3,000 square feet and offers a massive fireplace for gathering on chilly winter evenings. The Founder's Building consists of a library, two bedroom suites, offices and a full gym. Also on the property are five single residences, two bunk houses, barns, corrals and paddocks. Water is provided by way of two lakes, five wells and three cisterns which store some 90,000 gallons of water.
Below are some pictures of Kroc's former J & R Double Arch Ranch, which is priced at a steal – for only $29 million.
Maurie McGuire of Coldwell Banker, Montecito, is the listing agent.
SOURCE: TopTenRealEstateDeals.com