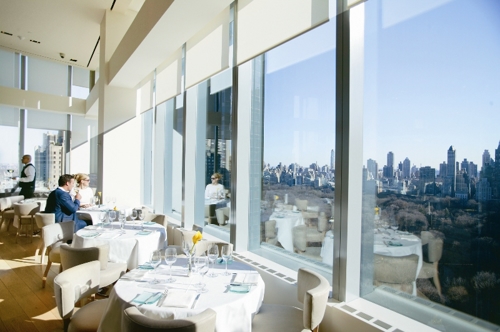 WHAT'S ON THE MENU?
NYC restaurants were just dealt a combination punch that may soon lead to a K.O.
Just a few weeks ago, a state court judge squashed a lawsuit filed by Staten Island restaurants desperately trying to stay afloat in the midst of the 25% seating capacity restriction in effect throughout NYC.
Bocelli Ristorante and Joyce's Tavern, two long-standing establishments in their respective communities, had filed suit against The Big Apple to increase the seating capacity maximum to 50%, in the hopes of putting the city's eateries on par with the rest of the state.
In his decision, Judge Thomas Aliotta dismissed the notion that Staten Island should operate on the same playing field as counties north and west of the city. The restaurants "are not similarly situated to restaurant and bar owners in Westchester or Long Island based upon the demographics of the populations being similar, i.e., middle class suburbia," Aliotta noted. "The 25 percent rule applies to Staten Island based on its population density, myriad connections to and geographical location within the City of New York. All five counties have been treated equally," he concluded.
This is not the first attempt to fight back against government restrictions which are killing thousands of businesses, and severely crippling the rest. A $2 billion dollar class-action lawsuit was filed against NYC in September by over 350 restaurants -- and some notable politicians (newly elected Congresswoman Nicole Malliotakis & NY City Council Minority Leader Steven Matteo) -- alleging that the complete ban on indoor dining (then in effect) had caused "irreparable harm" to the food and beverage industry and sought relief to allow it to return. That class-action was spearheaded by Il Bacco, a prominent Italian eatery in Queens, situated just 500 feet from the Nassau County border, where 50% indoor capacity is allowed. Only a stone's-throw away, both owners and patrons are increasingly wondering what justifies giving another restaurant on the same block such an overwhelming advantage.
To make matters worse, Governor Cuomo also announced that as of Friday, November 13th, all bars, restaurants and gyms will be required to close from 10 p.m. to 5 a.m., daily. Restaurants will still be allowed to provide curbside, food-only pick-up or delivery after 10 p.m., but will not be permitted to serve alcohol.
Since the class-action suit, NYC has followed in New Jersey's footsteps and restaurants can now open at 25% capacity for indoor dining as the winter months approach.  With cooler temperatures now hitting the area, this seems to mark the end of the Open Streets Program instituted this summer, which allows restaurants to use the curb space outside of their establishments to seat patrons. Even still, many restaurants are attempting to utilize heating systems  so they can still comfortably serve people outside. This strategy, while seemingly within the bounds of the COVID restrictions (although perhaps not certain fire codes) begs the question as to if an outside mock-restaurant is really reducing the spread of the virus (as opposed to just letting patrons sit inside).
As Cuomo seeks to slow the spread of the virus, at any and all costs, (and with another wave supposedly upon us), restaurants will either get extremely creative, or will face their eventual demise.