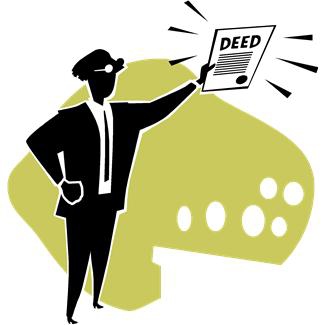 Eleventh Circuit Asked to Reinstate Timeshare Owners' Claims Against Marriott, First American, and Orange County, Florida
On Friday, November 20, 2020, Newman Ferrara partner Jeffrey M. Norton appeared before the Eleventh Circuit Court of Appeals to argue, on behalf of Marriott MVC Trust Points purchasers, that the dismissal of their claims by a Florida United States District judge was in error.
As recently reported in Law360, Mr. Norton explained to the appellate panel that the "Marriott Vacation Club Destinations Trust Points Program, known as the MVC Trust, violates Florida law because it is disguised as a real property interest even though there's no actual property interest involved." Mr. Norton explained that Marriott was not selling actual timeshare estates (which require an actual ownership interest in a parcel of property) but rather only points that allow purchasers access to certain Marriott-owned properties. "[T]o find otherwise," Mr. Norton argued, the Court would have to agree that the Florida Legislature intended to create a new property right "on par with actual partitionable land."
As the article explained, "while the buyers are paying the costs and taking on the burdens associated with property ownership, such as title policy premiums, taxes and maintenance fees, they are not receiving the benefits that come with typical timeshare ownership," and instead "[w]hat they are really getting is just a use license for selected corporate-owned timeshare estates in various locations across the country . . .." Carolina Bolado, Timeshare Owners Ask 11th Circ. To Revive Marriott Suit (Nov. 20, 2020), available at https://www.law360.com/articles/1330943/timeshare-owners-ask-11th-circ-to-revive-marriott-suit.  (Subscription required.)
Background
Filed by Newman Ferrara back in May of 2016 in the United States District Court for the Middle District of Florida, the lawsuit, entitled Lennen v. Marriott Ownership Resorts, Inc. et al., 16-cv-855 (CEM), targets Marriott and other parties for creating and selling a points-based timeshare program as a timeshare real-estate plan. The program allows purchasers to use points to reserve time at a number of corporately-owned timeshares around the county, while the actual title to those properties is held by a Florida land trust. Even though Marriott represents that the points represent a beneficial interest in the land trust, because they are untethered to any identifiable physical property, or even a discernible percentage interest in the land trust, plaintiffs claim it is not a legally cognizable real property interest. And that, in effect, it's merely a use license.
The problem with an illusory real property conveyance is that purchasers are burdened with all the financial obligations of property ownership, such as title insurance, closing costs, transfer tax, recording fees, and ongoing property maintenance fees, but deprived of the benefits, such as having a marketable asset. The MVC Points program is not only harming those purchasers who fell for the ruse, but also the thousands of owners of legitimate week-based timeshare estates whose units share resort property with the corporate-owned units in the MVC Trust. These individuals are experiencing increased competition for reservations in their home resort, increased costs of ownership, infringement of their ownership rights, and diminished value and marketability of their real property.
A copy of the Plaintiffs Amended Class Action Complaint is available for review and download at: https://www.nfllp.com/cases/consumer-antitrust-and-other-litigation/lennen-v-marriott-ownership-resorts-inc-et-al-/