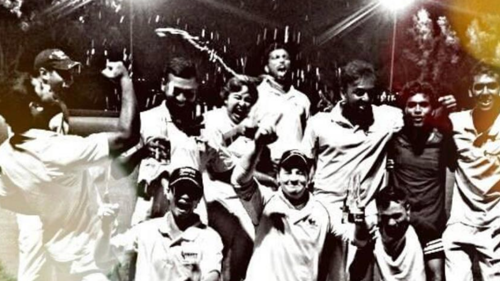 Cricket – England's national summer sport – is played throughout the world.
Somewhat similar to baseball (in that it involves a bat, a ball, and two competing teams seeking to score the most runs), cricket also has some significant differences, particularly when it comes to the rules, gameplay, the field configuration, and other particulars.
For those of us here in the US, it's an unusual game, with a vernacular all its own. For example, if you got "thrown a googly," that means that the ball had an erratic spin that was hard to hit.
The guys behind "Park Cricket" are trying for a hit of their own …. Their mini-series will track the adventures of a sports team based out of Sydney, Australia.
In addition to covering their competition related trials and tribulations, they also hope to share some unique aspects of their comradery, friendships, and daily lives.
To help encourage contributions to their cause, the team is currently offering a few goodies, including copies of the series, personal messages from the players, a personalized team shirt, your name in the credits, to brand sponsorship opportunities.
For additional information, please visit: https://www.kickstarter.com/projects/kevinsampath/park-cricket
Don't be a blocker! Let's get batting!