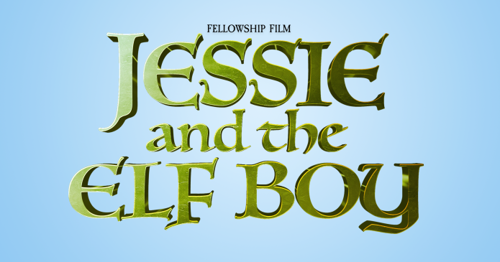 Ready to be bedazzled?
Five brothers, from two different Scottish families, have joined forces to present an uplifting (family-friendly) feature film called, "Jessie and the Elf Boy;" a comedy inspired by the legend of Ghillie Dhu.
Now, according to local folklore, Ghillie is a kind-hearted "faerie" who hails from the forests of the northwest Scottish Highlands. He reportedly dislikes adults and has a special affinity for children -- much like a Peter Pan kind of character.
According to this story, while lost in the woods, young Jessie MacRae is rescued by Ghillie and a special friendship is formed – until the lass is suddenly whisked away by her mum. Years later, as Jessie toils away as a hair stylist in the big city, the duo reconnect, and all-out bedlam ensues.
The team's prior film, "The Gaelic King," was awarded a commendation from the Scottish Parliament and hailed as a "triumph of resourceful filmmaking." This latest project promises to be no different.
To join this truly enchanted adventure, please visit: https://www.indiegogo.com/projects/scottish-family-film-jessie-and-the-elf-boy/x/24127123#/
That's also where you can pick up some "perks" in exchange for a contribution to the group's current crowdfunding campaign. For a limited time, they're offering early access to the film, script copies, posters, a virtual meeting with the team, an opportunity to get your face in the movie, to acknowledgement in the end credits.
If you're longing for some much-needed escapism -- some good, old-fashioned movie magic -- why not join me in bringing JESSIE AND THE ELF BOY to life?