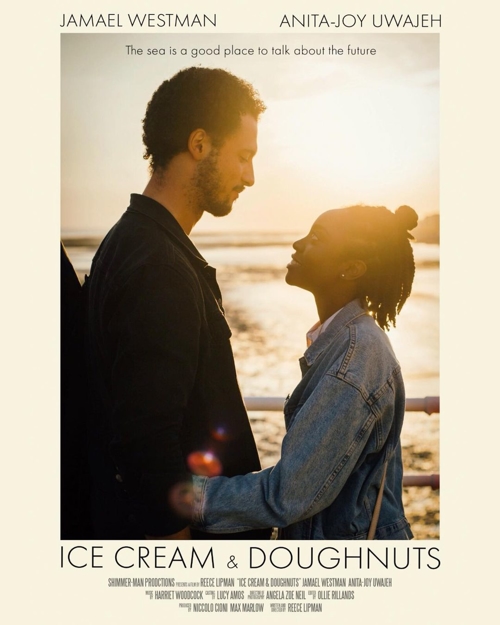 Who doesn't love ice cream and doughnuts?!?
Each year, American ice cream makers produce over 872 million gallons of their frozen treats, because we're each wolfing down about 20.8 liters, or 5 ½ gallons! And, interestingly, some 200 million Americans are doughnut eaters; a figure that's expected to rise to 207 million by 2023.
So, when I saw the name of Reece Lipman's new film, "Ice Cream and Doughnuts," I was immediately drawn to the project. But, ironically, there's no sugar-coating here.
The protagonists are a young couple, who learn, about six months into their relationship, that their respective dreams and aspirations are incompatible. Will their love for each other prevail?
To find out, you'll need to contribute to the project's crowdfunding campaign, where you can scoop up some neat perks -- like a private link to the movie, a copy of the script, a download of some original music, a Zoom call with the creative team, to an acknowledgment in the film's credits.
For additional information, please visit: https://www.indiegogo.com/projects/ice-cream-and-doughnuts-short-film/x/24127123#/
Now be a sweetie … and help these kids out!
(You'll also be assisting unemployed theatre workers and freelancers, as 20% of all contributions will be going to the Theatre Artists Fund.)