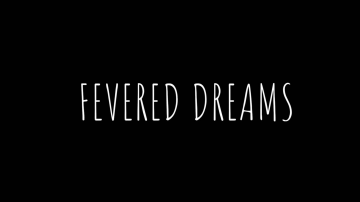 We need to be ever mindful of the sacrifices and selfless service of our front-line healthcare workers. Particularly now, in this time of crisis, they are true heroes.
But even before COVID, these professionals reported the highest levels of stress and "burnout" than any other industry. Some 70% of those queried described themselves as "highly stressed," with retail workers close behind.
And, according to the American Psychological Association (APA), the pandemic has made things terribly worse; disproportionately impacting communities of color. Hispanic and Black Americans are reporting higher stress levels, with the APA advising that "people of color are more likely than white adults to report significant stressors in their life as a result of the coronavirus pandemic."
Within that framework, and the fact that few films are written from a Black woman's perspective, L.M. Davis, writer and director of "FEVERED DREAMS," has started a crowdfunding campaign to bring her new project to life. In it, we follow the fictional story of a young nurse who, as a mysterious illness unfolds, "must decide whether the work is worth the costs." As L.M. notes, "it's a story about choices," and a "narrative about a world in which we now find ourselves."
In thanks for helping get this film made, "perks" range from a digital postcard, an invitation to a table read and on-line screening, a virtual meeting with the writer/director, a shout-out on social media, to a listing in the film's credits.
To learn more about this timely "tale of the intersections of pandemic and race," please visit: https://www.seedandspark.com/fund/fevereddreams#story
Since random acts of kindness have been proven to reduce stress and negativity in one's life, why not step up and support this bold, ambitious project, today?