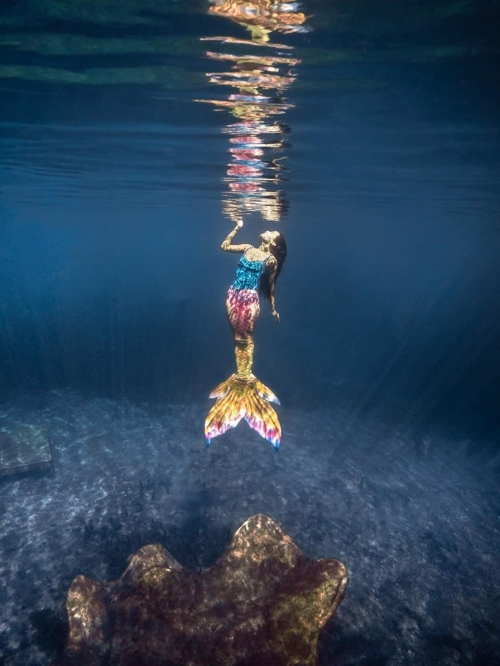 Mermaids – those mystical, shapeshifting, marine creatures, whose upper bodies are human, and lower halves are fish – have represented freedom, power, temptation, seduction, and love, for thousands of years.
Homer, the ancient Greek poet, and author of "The Odyssey," is believed to have written of mermaids as far back as the late eighth, early seventh century, B.C.
In "A Texas Mermaid Movie," written and directed by John David DeVirgliis, our 11-year-old protagonist, Katie, is dealing with the loss of her mom, and is attempting to connect with her formerly estranged dad. "Adventure is at the core of this film," John notes. And it's also about "being caught between worlds," with the goal being to "tell a universal story about accepting loss and committing to action."
But to get this magical movie made, John needs us to commit to his crowdfunding campaign, where in exchange for a contribution you can choose from an array of unique perks, which include a social media shout-out, an official movie postcard, an original print, end credits, a glass-bottom boat tour, and a class conducted by an actual mermaid (Lenisa Careaga, one of the film's stars)!
For additional information, please visit: https://www.seedandspark.com/fund/texasmermaidmovie#story
Let's make some waves … and get "A Texas Mermaid Movie" made!