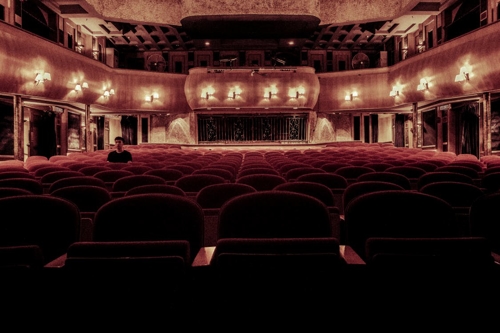 It's the worst possible scenario for movie theaters. The pandemic has everyone locked down in their homes, which means one thing for movies on demand: more business for streamers like Netflix, Hulu, and Amazon Prime, for example. 
Already in a struggling industry, the National Association of Theater Owners (NATO) — a trade group representing more than 33,000 screens in fifty states — is asking the federal government for assistance navigating through these tough times.  
NATO "asked the federal government for loan guarantees to help the industry through a time when strangers cannot gather in the dark to see the latest films," notes the New York Times. "The association has also asked for tax benefits to help theater owners pay their workers and make up for their losses."  
John Fithian, the organization's chief executive, wants loan guarantees and other benefits, similar to what the Trump administration is considering for the airline industry.  
"We would ask that they also consider the movie theater industry, an important part of the cultural fabric for our country, and our 150,000 employees who are hourly workers," said Fithian.  
The studios are managing through the crisis, as they are featuring their films — which are supposed to be in theaters — "on demand," for residents to watch at home.  But productions for future movies are being delayed. 
# # # 
To read the full story in The New York Times, click here: https://www.nytimes.com/2020/03/18/business/media/movie-theaters-bailout-coronavirus.html?referringSource=articleShare