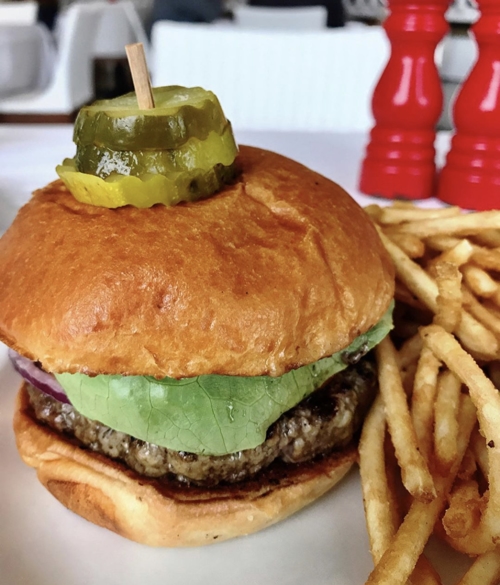 Celebrity chefs differ on how to make a good burger. Anthony Bourdain thought the secret was to avoid pressing down on the patty. Bobby Flay, on the other hand, relies on a spicy barbecue sauce. While Gordon Ramsay claims it's all about mixing the right amounts of short rib, chuck, brisket ... and fat.

Whatever that secret might be, someone needs to share it with the folks at the "River House," over at 2373 PGA Blvd, in Palm Beach Gardens (Florida).

Their "Tavern Burger" — "cooked on the griddle, American cheese (withheld), carmelized onions (couldn't be found), secret sauce (still a 'secret' to me)" ($18) — was a calamity.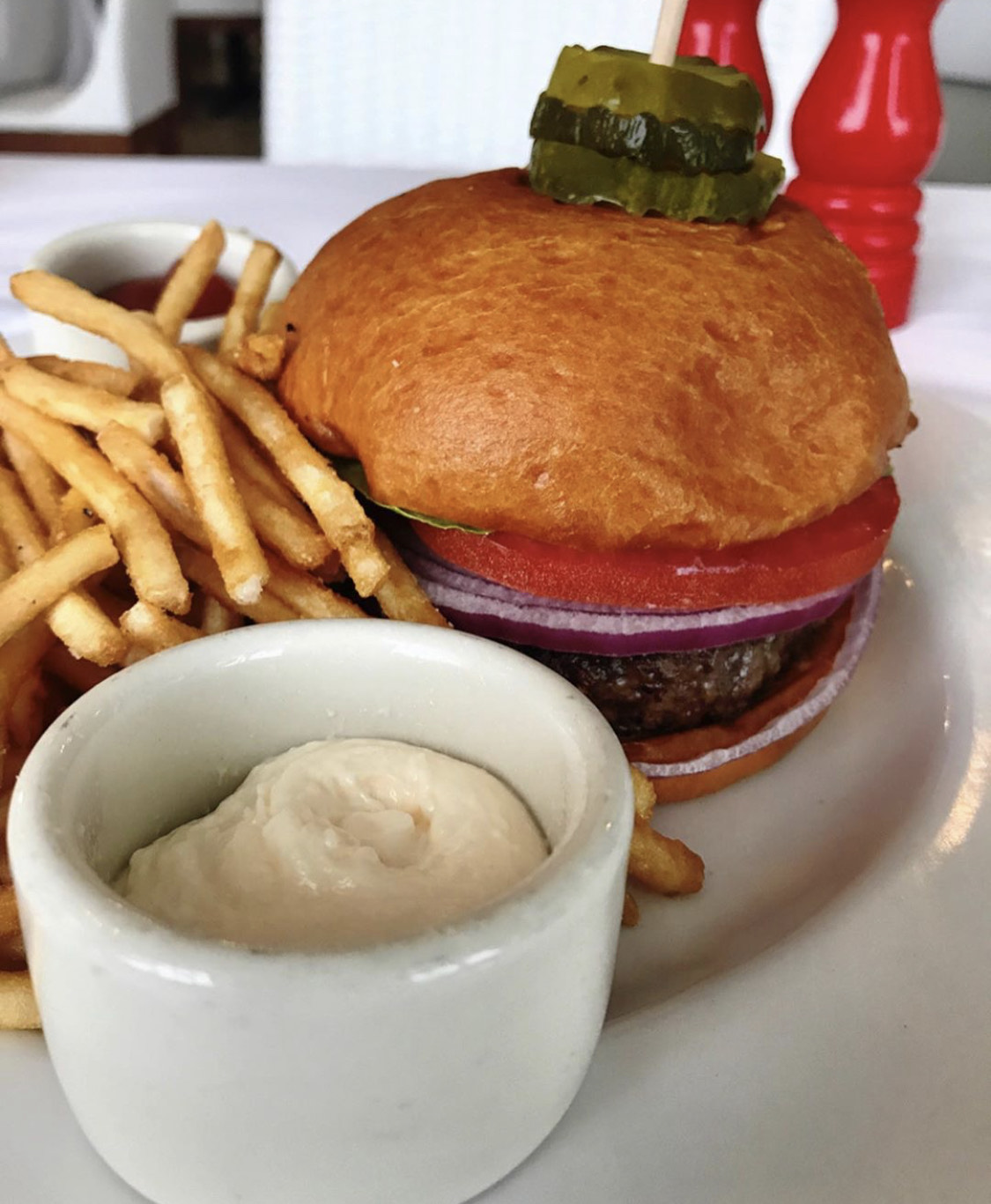 Not only was our request for a "medium rare" preparation ignored, but the meat was a dry, chewy, salty mess, marked by an unpleasant, crumbly texture. (Is "moist and tender" too much to ask for these days?)

The fries were soggy, damp ... just plain sad. So depressed were they, that a doctor friend wanted to prescribe some Prozac, Zoloft and/or Zyprexa. (For us ... and the fries.)

Since this was the "Titanic of Burgers," we rated this silly slop a unanimous "F
# # #
 
Follow Lucas on Instagram: @lucasaferrara