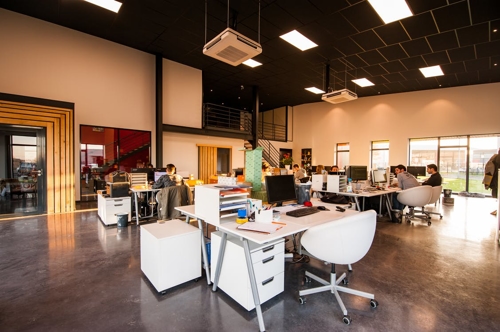 Even though the job market is hotter than ever, the Wall Street Journal is reporting that a high number of workers between the ages of 22 and 37 are opting to stay with their current employers. 
Back in January of 2018, it was reported that 70% of workers in the millennial-age range had worked for a single company, for thirteen months, or longer.  Interestingly, when Generation X was in the same age range back in 2002, 69% of those workers stayed for that same period of time.  
"Even when looking at longer tenures, data suggest younger workers may be more loyal than their predecessors were as they were getting their careers under way," reads the Wall Street Journal. The Bureau of Labor Statistics came out with a report that noted that 28.8% of workers ages 25 to 34 had remained with the same employer for at least five years, while Generation X's number in the age range was 21.8%.  
During the recession of the late 2000s, many employees were of the view that a job switch would be difficult, given the poor market. However, once the economy recovered, many were still not eager to leave.  
While some believe that moving around helps develops skills, many prefer to remain in a spot where they can get promoted and develop professionally. A case in point is Margo Tercy, a 35-year-old who left a job to join Google. Starting on the support team, her responsibilities gradually shifted, and she even taught herself how to code. "The job is constantly evolving and changing," she said. "I'm constantly expanding my scope within projects."  
# # #  
To read the full piece in the Wall Street Journal, click here (SUBSCRIPION REQUIRED): https://www.wsj.com/articles/millennials-show-loyalty-to-employers-11582118467