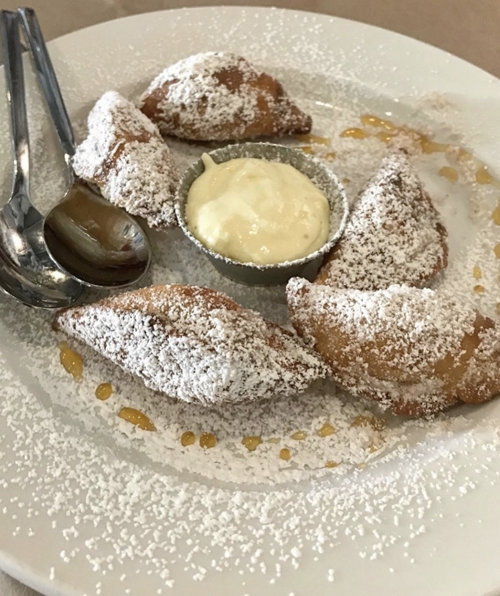 There we were, at "Sottosale," located at 8001 Biscayne Blvd, in Miami, suffering through our meal when, for our final course, our waitress recommended that we try the "Panzerotti" — which were described as "Sweet panzerotti, pears, honey & ricotta cheese, tossed with cinnamon, sugar & salt, mascarpone cream" ($6).

Bet you didn't know that his particular dish derives its name from the Italian word "panza," meaning "belly" — or "little belly" in the diminutive form.

They're basically turnovers which are much like mini-calzones (folded into a half-moon or square shapes) with pockets that can be filled with different ingredients — from mozzarella and tomato sauce to different kinds of sweets.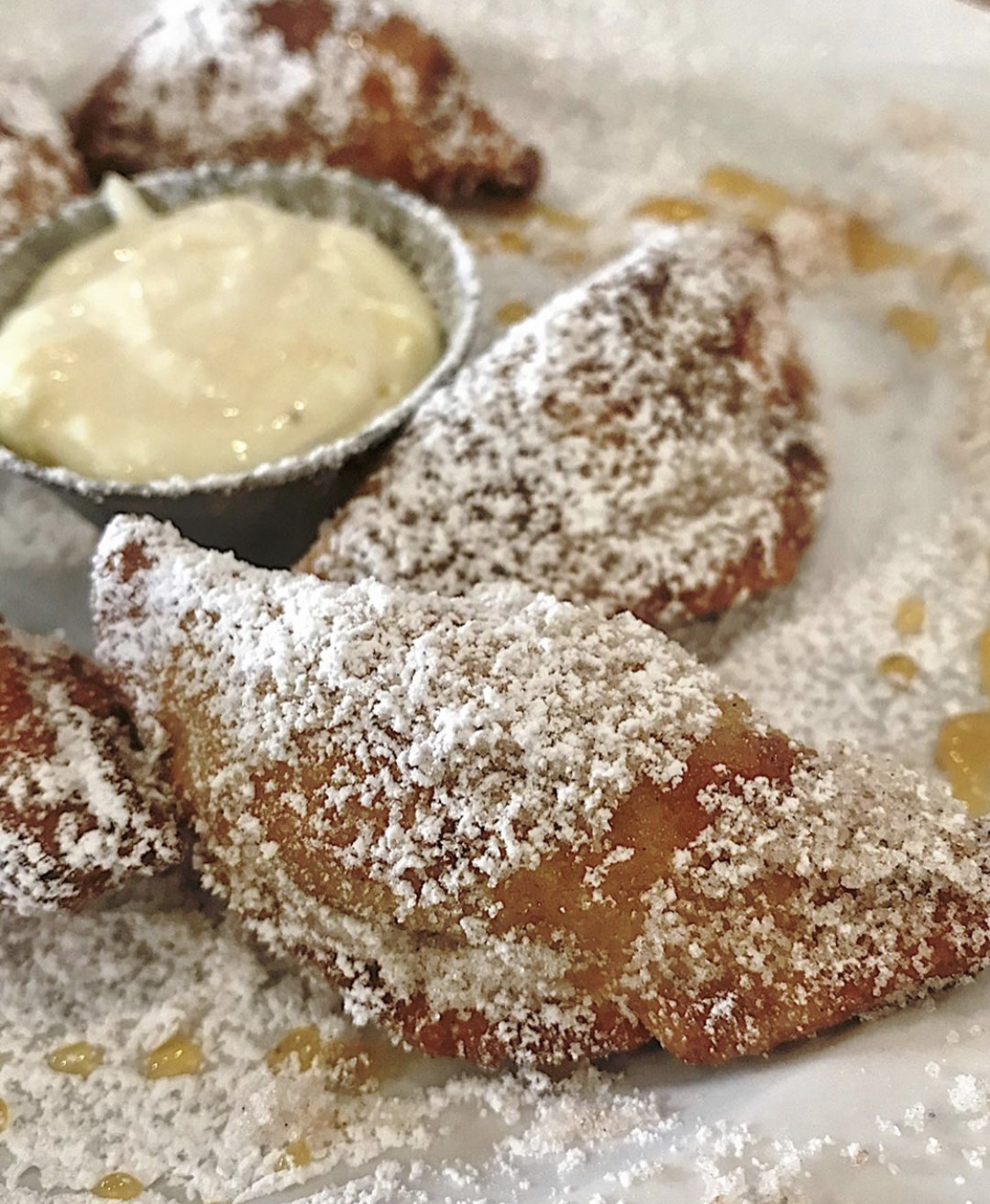 We didn't know what to make of this mess of a dessert, as we found it both overwhelmingly sweet and greasy. To compound matters a bit, the salty, sugary, cinnamony flavors clashed. (They were far from complementary.) And we could barely discern any fruit flavor.

Forget a "little belly," expect to grow a "panzone" — a humongous one — if you allow yourself to be subjected to this fried poop .... which unanimously scored an "F."
# # #
Follow Lucas on Instagram: @lucasaferrara