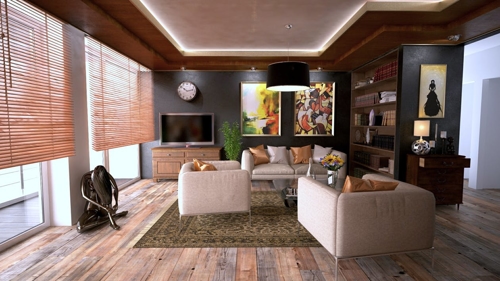 Residential evictions are coming to a halt; at least, temporarily. 
Crain's New York is reporting that some of the largest landlords in the area will pause residential evictions for the next three months due to the coronavirus outbreak.  
"Starting immediately, we are voluntarily pledging that we will not execute any warrant of eviction for the next ninety days unless it is for criminal or negligent behavior that jeopardizes the life, health or safety of other residents," reads the Real Estate Board of New York's statement to the public.  
REBNY noted that tenants shouldn't have to "worry" about losing their homes with "all the stress, health risks and economic suffering going on now."  
Tenant advocacy organizations – such as Make the Road, New York Communities for Change and the Met Council on Housing — have been calling for the temporary hold on evictions since the outbreak began. 
The Rent Stabilization Association – which represents 25,000 landlords – is unhappy with REBNY's decision.  
"Although the group includes many of the large landlords that had signed onto REBNY's pledge, its membership is comprised overwhelmingly of landlords that own buildings with 15 or fewer units—and are more vulnerable to the economic impact of postponing an eviction," reads Crain's.  
"This is unchartered territory for us all," noted Lucas A. Ferrara, senior partner at Newman Ferrara LLP, and adjunct professor at New  York Law School.  "But with the court system suspending nonessential matters statewide, it's unlikely that landlords would be able to commence or maintain eviction proceedings, in any event.  So, this move strikes me as entirely symbolic."  
# # #  
To read the full story in Crain's New York, click here: https://www.crainsnewyork.com/coronavirus/citys-major-landlords-halt-evictions-due-virus 
# # #
During this time of crisis, Newman Ferrara attorneys stand at the ready.  Should you wish to speak to an attorney, please call 212-619-5400.