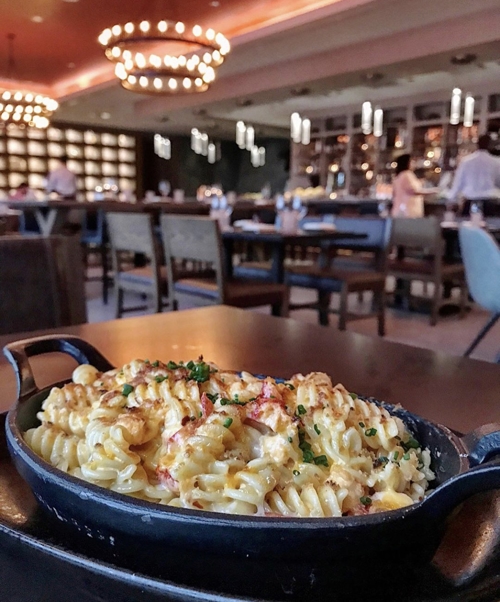 If you happen to be one of those people who believe that mac 'n cheese was invented by Thomas Jefferson, the third President of the United States, I hate to break it to you but ... that urban legend has been debunked.

While a "pie called macaroni" was served at an 1802 state dinner, Jefferson wasn't the creator.

And even though Kraft may have popularized this combination back in 1937, most food historians believe it all originally hailed from Europe — where an Italian cookbook from the 14th Century describes a "parmesan and pasta" dish. An English cookbook, from around that same period, describes a "cheese and pasta casserole."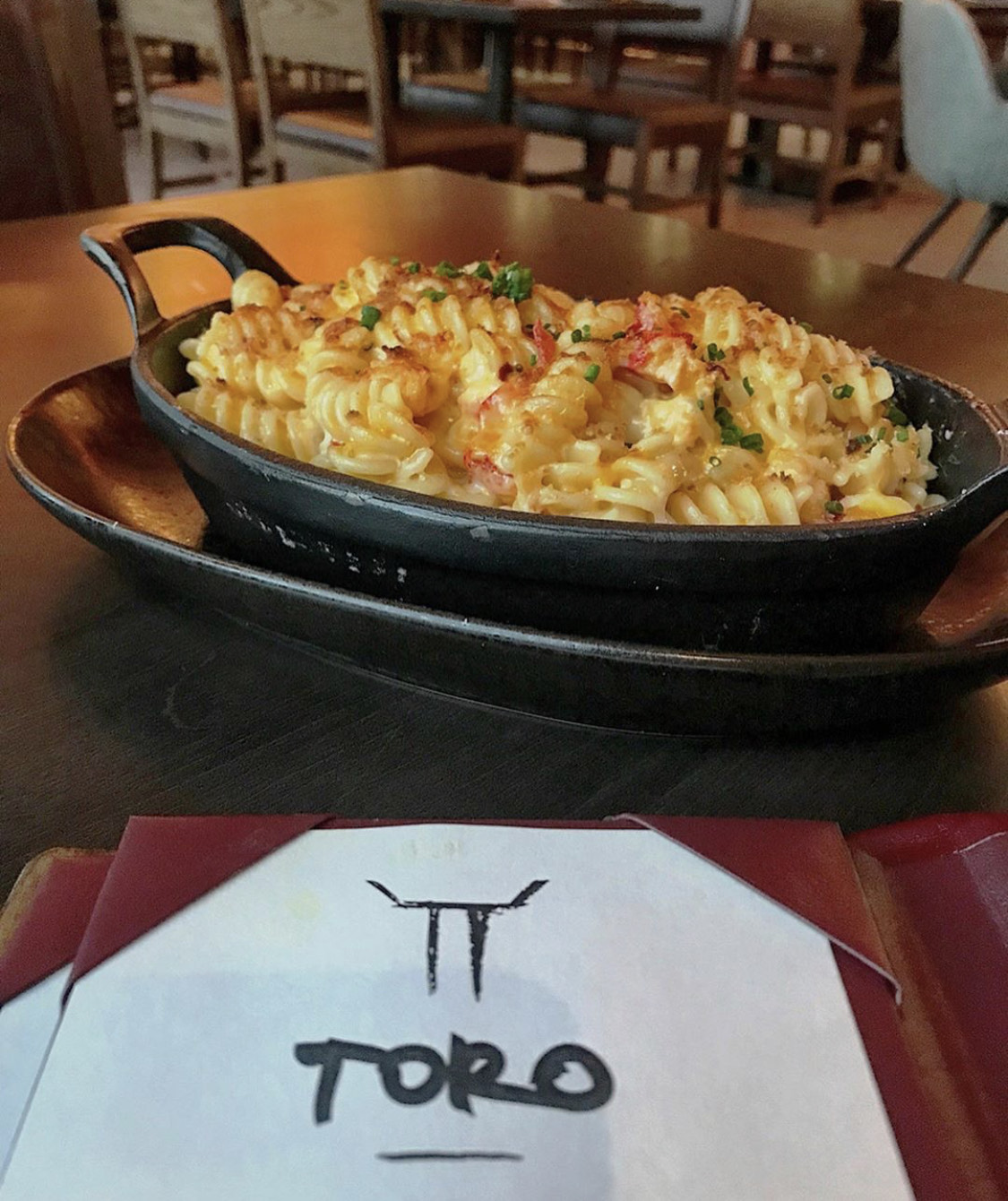 No matter where you stand (or sit) on this historical debate, celebrity chefs are all over the map on how to make this dish pop — with Paula Deen smothering it with bacon and pimiento; Alton Brown adds bay leaf, paprika and ground mustard; while Robert Irvine calls for cheese crackers. ("Goldfish," anyone?)

Notwithstanding what that secret may be, you often won't find a good version of this comfort food at a South Florida restaurant.

But there we were, at Richard Sandoval's new Dania Beach eatery called "TORO Latin Kitchen & Tequila Library," which recently opened at 1925 Griffin Road, Dania Beach (Florida). (It's at the base of the Le Meridien hotel.) And for our next course, our waiter, Yonel, suggested we try the "Lobster Mac & Cheese" — "port salut, herbed panko crumbs" ($17).

While it could have used a little more shellfish, and a lot more crunch, we found this preparation ultra creamy, ultra gooey, ultra decadent, and ultra good. (The pasta also had a nice chew — which is just the way we like it.)

It's a meal onto itself, and makes it worth going to this place just to sample this dish.

Because we enjoyed it so, it rated the highest score of the evening — an extremely impressive "A-"

Vamonos!
# # #
 
Follow Lucas on Instagram: @lucasaferrara