Since my parents were from Naples, Italy, I have an affinity for all things Neapolitan, and was enticed by the story of Sorbillo Pizzeria, which has been in business since 1935 (and now has locations around the globe).

If you go to the company's website, you'll see that these "Neapolitan Pizzaioli" claim to be "appreciated in the world for their verve and eclecticism." Interestingly, they refer to their "House of Pizza" as a "meeting place for the soul and cult of the city."

Souls? Cults? Excuse me?

While I'm not quite sure what that all means, or what it has to do with a pizza pie, the website description made the place sound pretty demonic.

And evil abounded at their location at Sorbillo Miami (100 Collins Avenue), which opened in Florida, in late 2019.

Since we had already had lunch, we thought we'd stop in for a quick visit and try their "Margherita" — which is supposedly made with "San Marzano Tomato, Fresh Mozzarella, Basil, Terre Francescane EVOO" ($12).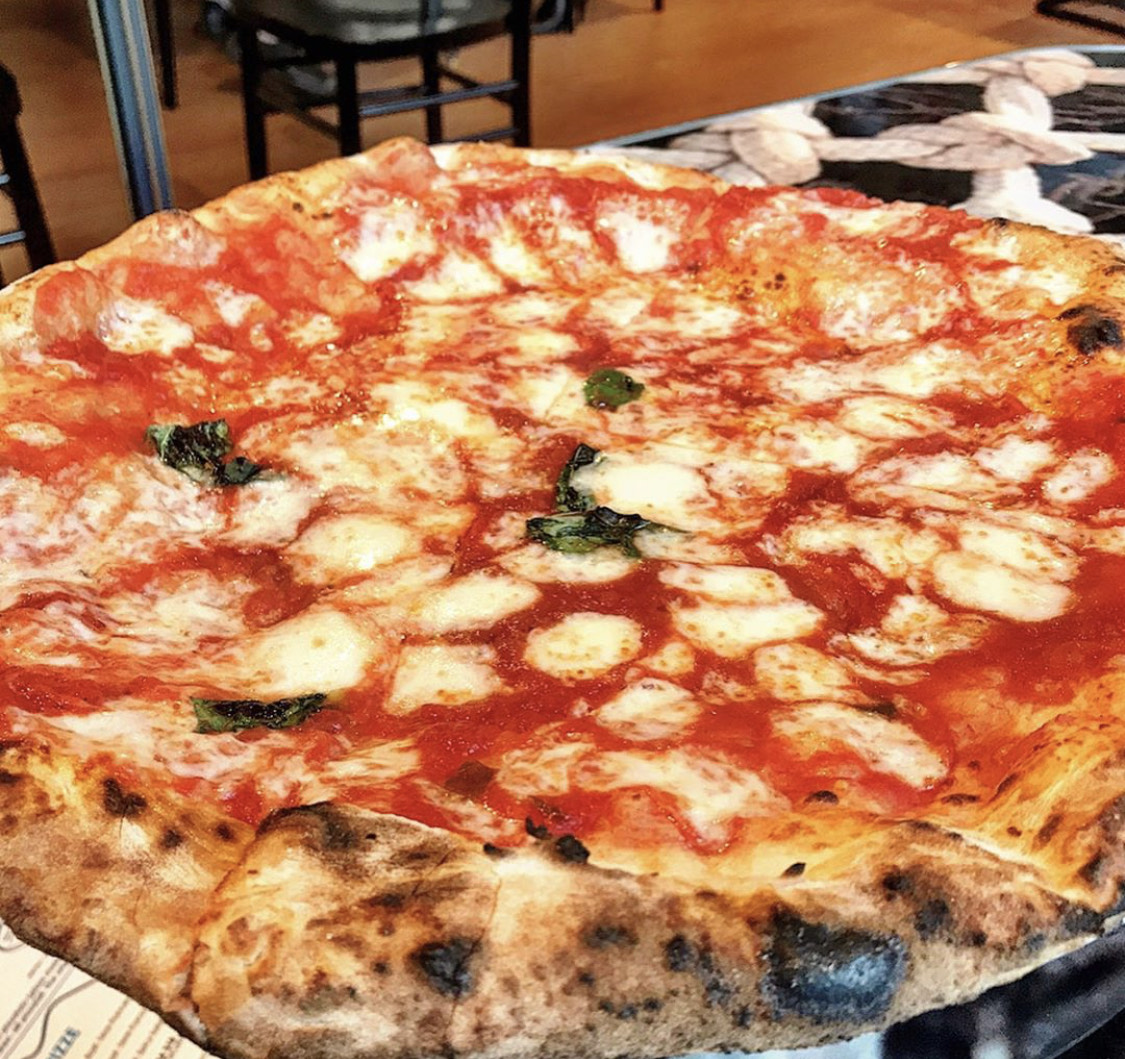 Even though it was fairly priced, the quality, in our opinion, wasn't up to snuff. Our pie was "water-logged" — exceedingly watery — almost mushy to the touch. It was a total letdown; a mortal sin which should condemn the maker to eternal hellfire.

This paper-thin version lacked a sweetness and tanginess that you'd expect to find in a pie of of this ilk. Not only could it have used more basil, but the cheese lacked a "stretch" or "string." And the crust needed more chew and crispness. After all was said and done, we rated this dish of the damned a pitiful "C-."

[I, for one, dislike spurious "cults," of any kind, and would have rated it an infernal "F."]
# # #
Follow Lucas On Instagram: @lucasaferrara