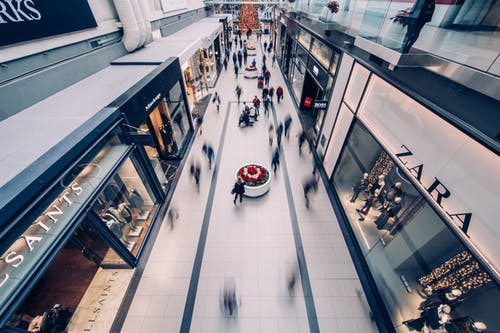 With their members impacted by COVID-19, the International Council of Shopping Centers -- which represents American malls and shopping center owners throughout the country – is yet another industry organization advocating for relief from the Trump Administration. 
"These closures are placing an insurmountable strain on our members, and we believe federal government action is urgently needed," ICSC CEO Tom McGee said. "In the most immediate term, we believe the federal government should guarantee or directly pay for business interruption coverage for retailers, restaurants and other tenants as well as landlords." 
Some of the biggest named brands in retail – Nike, Nordstrom, Macy's, Apple, etc. -- voluntarily shut down their operations,  But certain shops were forced to close, as they were tenants in malls that were closed due to local government order. 
New Jersey's Bergen County Executive Jim Tedesco forced all malls to close, including Paramus Park and Westfield Garden State Plaza – some of the state's biggest shopping areas. In Manhattan, Related Co.'s Hudson Yards has also terminated all operations.  
One of the biggest disappointments (for some) was the closing of the brand-new American Dream,  located over in the Meadowlands (New Jersey).  That indoor amusement park/mall was attracting families from across the country, and its DreamWorks Animation Water Park was originally expected to open this week.  
Unfortunately, the closing of malls and shopping centers was inevitable, as the CDC and other public-health authorities continue to encourage social distancing while the virus continues to impact the nation. 
# # # 
To read the full story on CNBC, click here: https://www.cnbc.com/2020/03/13/american-dream-new-jersey-mall-delays-opening-events-over-coronavirus.html