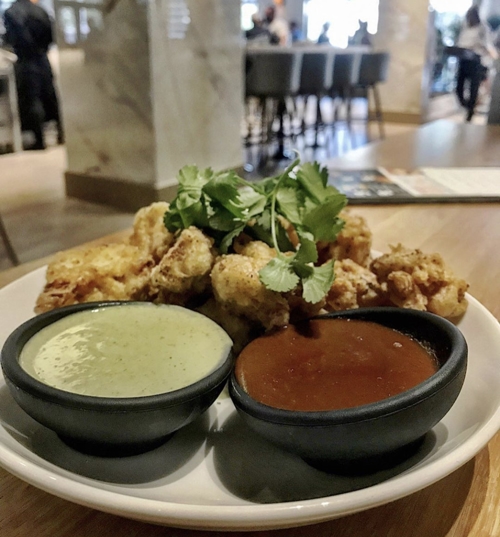 Did you know cauliflower is considered a "superfood?"

Consisting of about 92% water, 5% carbs, 2% protein, and little fat, this veggie is packed with vitamins — like B6, C and K — and plenty of minerals, including potassium, calcium and iron. It's become a popular gluten-free alternative to flour and rice, for example, and packs more nutrition than a white potato.

So, when when we saw it on the menu at "Moxie's," a new restaurant which opened at 900 S. Miami Avenue (Mary Brickell Village), in Miami, Florida, we thought we'd give their "Korean Cauliflower — tempura battered & served with korean hot sauce + jalapeño lime sauce" ($13), a try.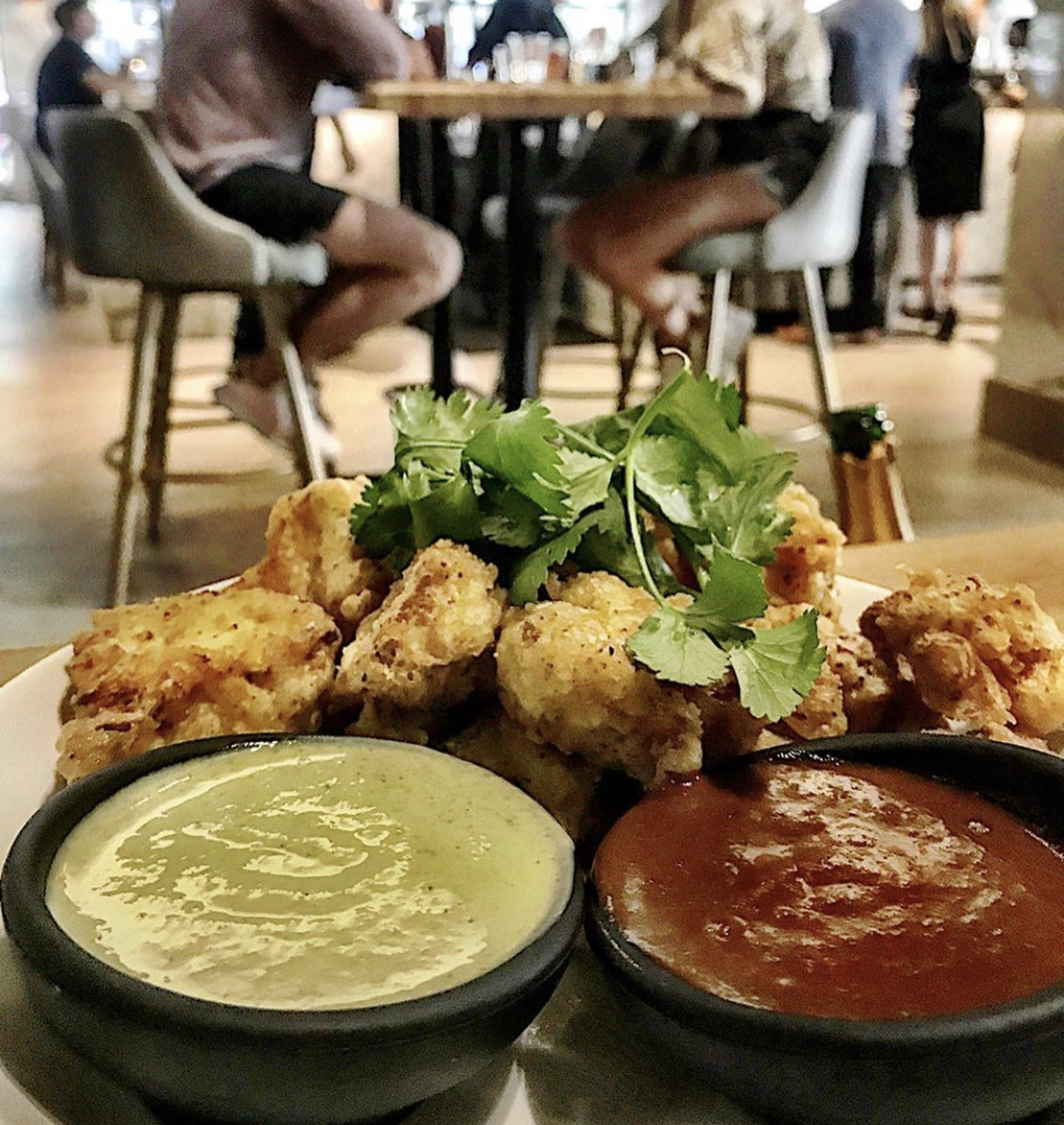 Now, be forewarned that Moxie's Restaurants LP, d/b/a Moxie's Grill & Bar, is a Canadian company with some 67 locations primarily in "Canuckistan" (our friendly neighbor to the north), but you'll find American offshoots in Dallas, Houston, Plano and, now, Miami.

While service was great and the atmosphere was quite nice (expect an upscale sports bar kind of feel), the food left much to be desired.

The florets were mushy and drab (when the edges should have been crisp and "carmelized"). It lacked pungency, nor offered any umami flavor (that you would typically expect from a dish of this kind).

Because it was devoid of taste or crunch, and because we thought $13 for a few feckless fried florets was highway robbery, we unanimously scored this hoser of a dish ... a putrid "F."
# # #
Follow Lucas On Instagram: @lucasaferrara