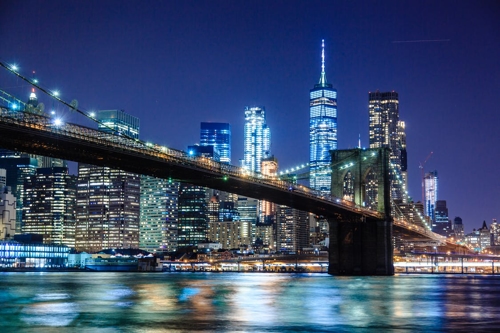 When it comes to skyscrapers, the spire is what typically defines an entire project. It represents strength and power. Structures -- like the Empire State Building, the Chrysler Building, and Willis Tower -- are all defined by their height ... and their spires.
SL Green is on the verge of completing One Vanderbilt -- the latest tower to join our city's skyline. Set to officially open late 2020, the company just spent weeks removing a 100-foot spire after its erection back in September of 2019.
People in the industry recently informed Crain's New York that they thought this was an odd move. A spokesperson for One Vanderbilt, however, advised that the "top section of the spire was removed in order for the crane to swing and reach the north façade to install the last pieces of curtain wall and button up the building." She went on to note that the company wanted to hold a "topping-off ceremony" in September, but realized the spire had to be removed for the crane.
"A topping-off ceremony is ceremonial, and you don't have to have every piece of a building's height in place," a construction executive who oversaw the spire construction at One World Trade told Crain's. "It would be costly to put a spire in place, then dismantle and reinstall it."
The One Vanderbilt spokesperson indicated that the spire is scheduled for re-installation in May, but did not disclose any of the costs associated with this entire endeavor.
And even though SL Green won't publicly admit it, do you think they weren't happy with the look?
# # #
To read the full story in Crain's New York, click here: https://www.crainsnewyork.com/real-estate/one-vanderbilt-tower-rebooting-its-spire