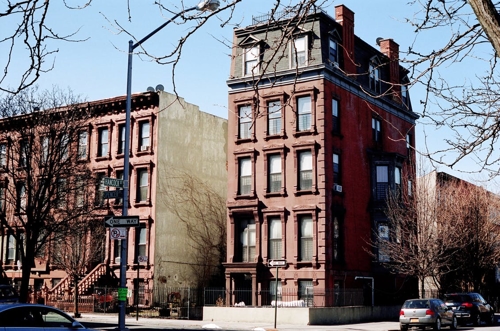 While many believe that New York City is stronger than ever -- with the unemployment rate low, and the poverty rate on the decline -- some experts beg to differ. According to a study released by the Robin Hood Foundation, and its partners, the actual numbers appear to suggest otherwise.
"According to the report, half of city residents observed during a yearlong study had lived below the poverty line in at least one of the last four years, and black and Hispanic New Yorkers were more likely to have experienced poverty," reads the Gotham Gazette.
Robin Hood and the Columbia University's Center on Poverty and Social Policy created a Poverty Tracker, which followed 4,000 New Yorkers every three months between 2012 and 2018 "to more holistically gauge the city's sustained challenges with tackling poverty."
"The report judges poverty based on the U.S. Census Bureau's Supplemental Poverty Measure, which includes factors such as spending on food, clothing, shelter, and utilities, and housing costs -- it differs for homeowners and renters," Gotham advised. "It is slightly different from New York City's poverty measure."
The report found that between 2015 and 2018, half of NYC adults were affectedby poverty in at least one of the last four years. Jason Cone, the chief public policy officer at Robin Hood, believes that's because of life-changing events, such as the loss of a job, having a child, or a relationship ending.
And, interestingly, minority communities are most adversely impacted --with 59% of black and 68% of Hispanic New Yorkers living in poverty at least one year between 2015 and 2018. And while 35% of those managed to escape poverty, they eventually found themselves back in bad straits.
Although Mayor de Blasio repeatedly claims to be aggressively combatting the "Tale of Two Cities," and to have made aggressive strides over the years, Robin Hood not only disagrees, but is now suggesting otherwise.
# # #
To read the full report in the Gotham Gazette, click here: https://www.gothamgazette.com/city/9139-report-shows-poverty-in-new-york-is-far-worse-than-official-measures-say-de-blasio-robin-hood