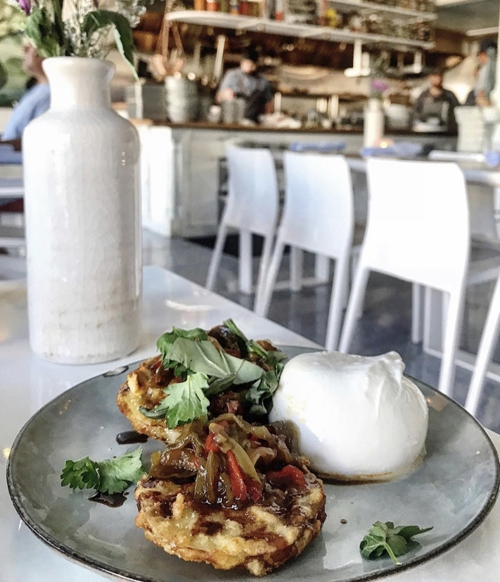 Some IG friends wanted us to visit "Sassafras," a "Southern food" restaurant (located at 105 S. Narcissus Ave., West Palm Beach, Florida), that claims to offer a "fresh take" on some classic comfort-food dishes.

What better way to start our meal, than with an order of "Fried Green Tomatoes" — "burrata, peperonata, black garlic molasses" ($17).

While traditionally associated with the South, "fried green tomatoes" apparently didn't originate in that region. According to a number of published reports, the roots of this dish have been traced back to the Northeast and Midwest, with a possible nexus to Jewish immigrants.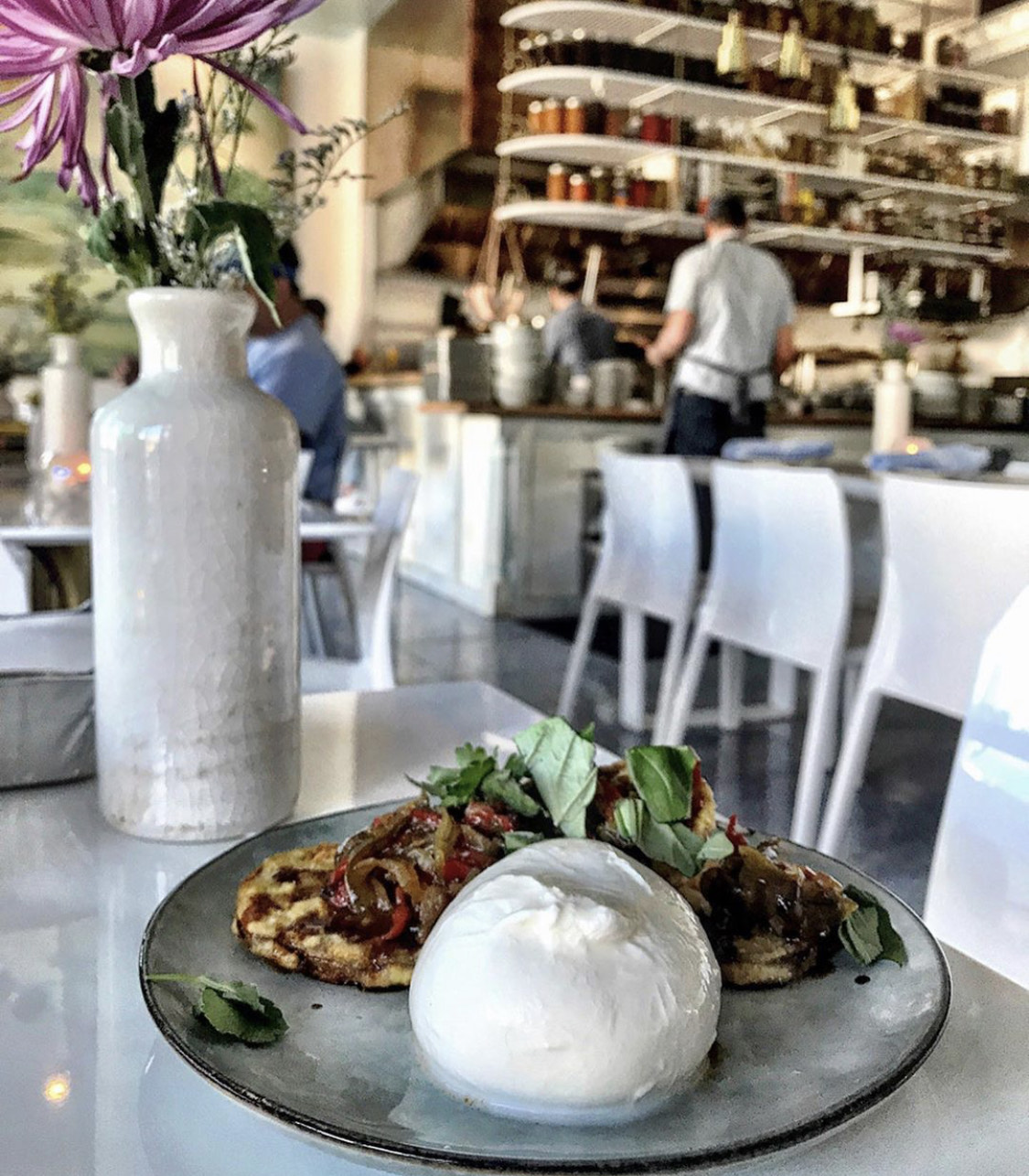 This basic comfort-food item is usually made with a batter consisting of an all-purpose flour or cornmeal. And while many consider tomatoes to be vegetables, a number of experts are of the view that they're actually a "fruit" — because they have seeds.

Notwithstanding where you stand on this "vegetable versus fruit" debate, we enjoyed the crunchy coating, and the delectable sweet-sour flavors that these three slices had to offer.

Burrata — an Italian cheese made from cow (or buffalo) milk — has a semi-hard outer shell and creamy-soft interior that imparted "buttery, milky" flavors which paired perfectly with the tomatoes.

Despite it being enjoyable, we had some issues with the portioning, and concerns with the $17 cost (before tax and tip), but still scored this dish a pretty admirable "B+."
# # #
Follow Lucas on Instagram: @lucasaferrara