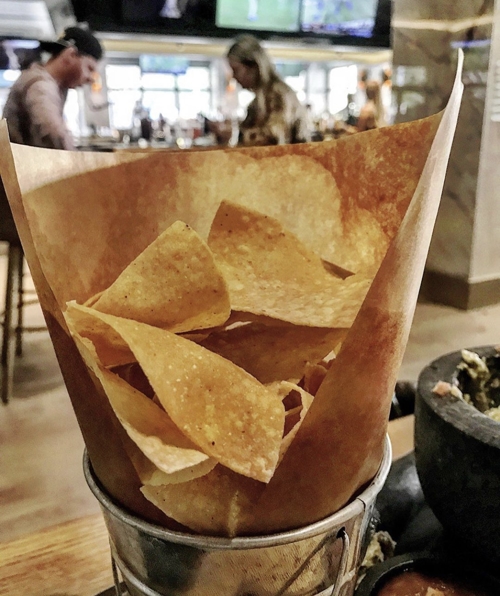 Meghan Markle, Duchess of Sussex, has reportedly been dubbed the "Avocado-Toast Whisperer," by her make-up artist (Daniel Martin). She is said to have written on her blog that "most things can be cured with either yoga, the beach or a few avocados."

And after some dreadful appetizers (like the "Korean Cauliflower" (reviewed Saturday), and "Thai Chicken" (Sunday)), a "cure" was direly needed.

Markle's recipe for "The Smash" includes an avocado hand blended with feta cheese, red chili flakes, lemon juice, and salt.

So, when we saw "Fresh Smashed Guacamole" — corn chips & salsa fresca"($9) —- on the menu at Moxie's Grill & Bar, at 900 S. Miami Avenue (Mary Brickell Village), in Miami, Florida, we decided to order it in the Duchess's honor.

Now before you go, keep in mind that this Moxie is part of a Canadian restaurant group that only recently opened its first Florida location. It's a chain ... and a nondescript, dull, chain-quality guac is what we got.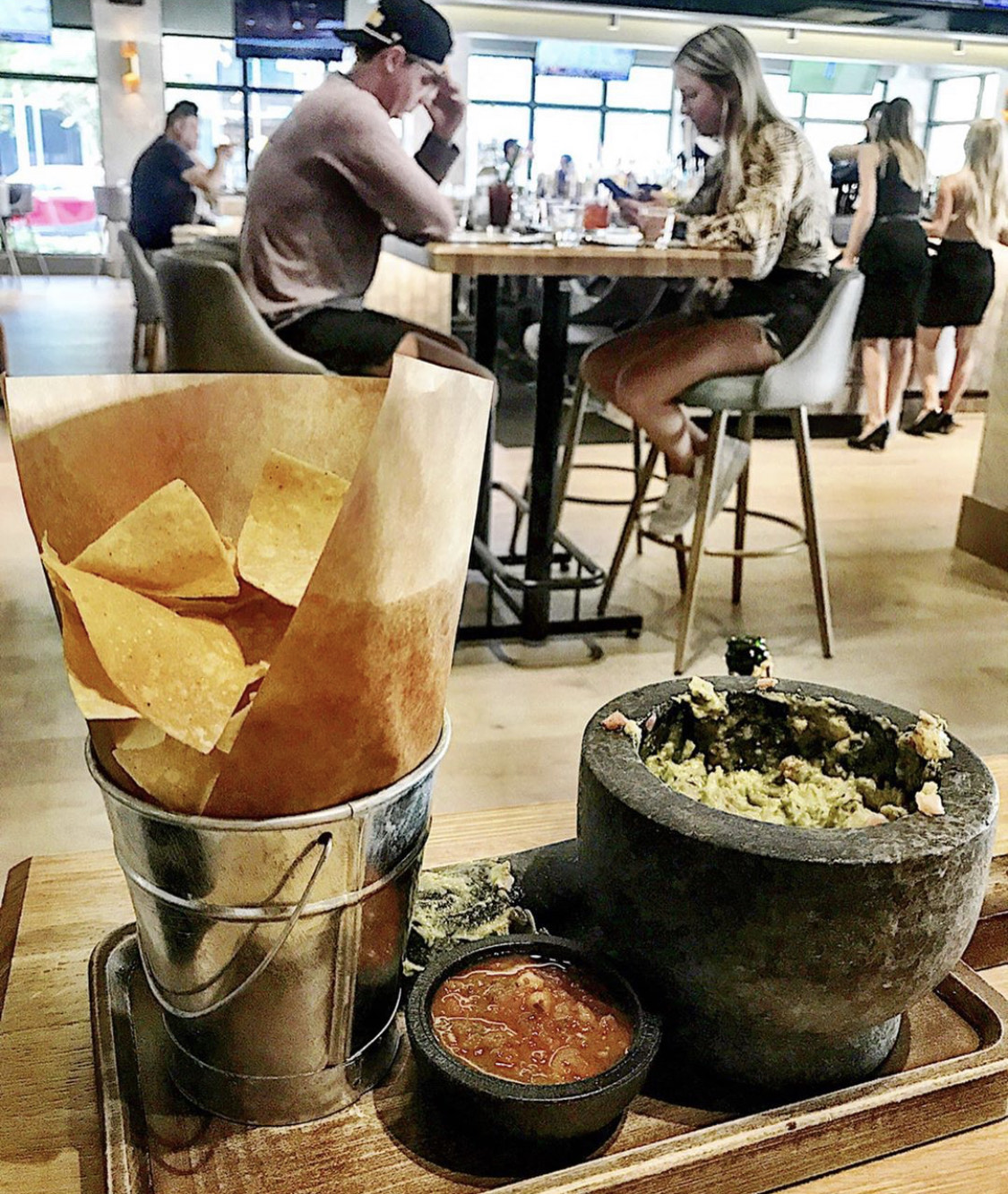 Since it's usually made with some avocado, lime, olive oil, garlic and sea salt, it's hard to mess up. And, in my opinion, a good guac needs to be chunky, with fresh bits of juicy onion, tomato, and some jalapeño added to the mix, so that it isn't "texturally monotonous."

Not only was the texture "one-notey," but we also found the taste muted and unappealing. (It needed spicing up, a few notches.) And to compound matters, it looked like a hot mess — was sloppily presented; visually unappealing. (It was as if a crowd had dipped into our bowl, minutes prior.)

Online sources suggest a serving of this "stuff" is about 210 calories. When I told my companions that it would take about 21 minutes of running, 32 minutes of cycling, or 1.2 hours of cleaning, to work that off ... they declined to partake further ... and scored this dumb, doleful dish a near-failing "C-."

This place sure has some moxie ....