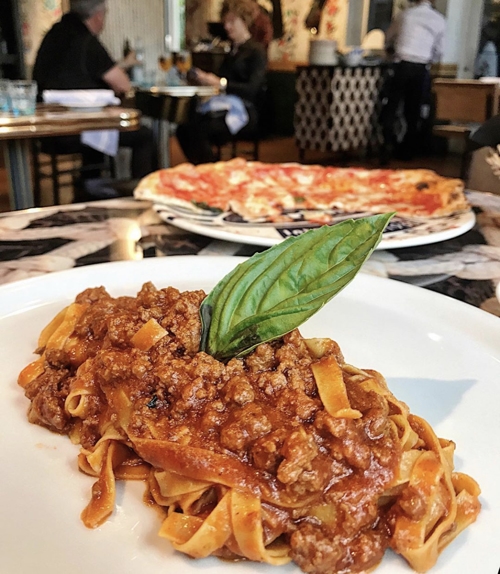 Late last year, Sorbillo Pizzeria, an establishment which has been in business (in Italy) since 1935, opened a satellite location in Miami (100 Collins Avenue).

The company's website ridiculously calls its "House of Pizza," a "meeting place for the soul and cult of the city." Astounded by such weird talk, we had to give the place a try. After all, over the past few years, the family-own business has established eateries in Milan (2014), New York (2017), in addition to other international locations. So we wanted to see what all the hoopla was about.

Despite their monotonous Margherita pizza (reviewed yesterday) being a flop, we thought we'd stay and try a pasta, before we skedaddled. But the "Fettucine alla Bolognese" supposedly consisting of "sautéed ground beef, with carrots, celery, onions and a hint of white wine in San Marzano tomato sauce" ($18) was awfully bland. It lacked any of the flavors one would associate with a dish of this kind.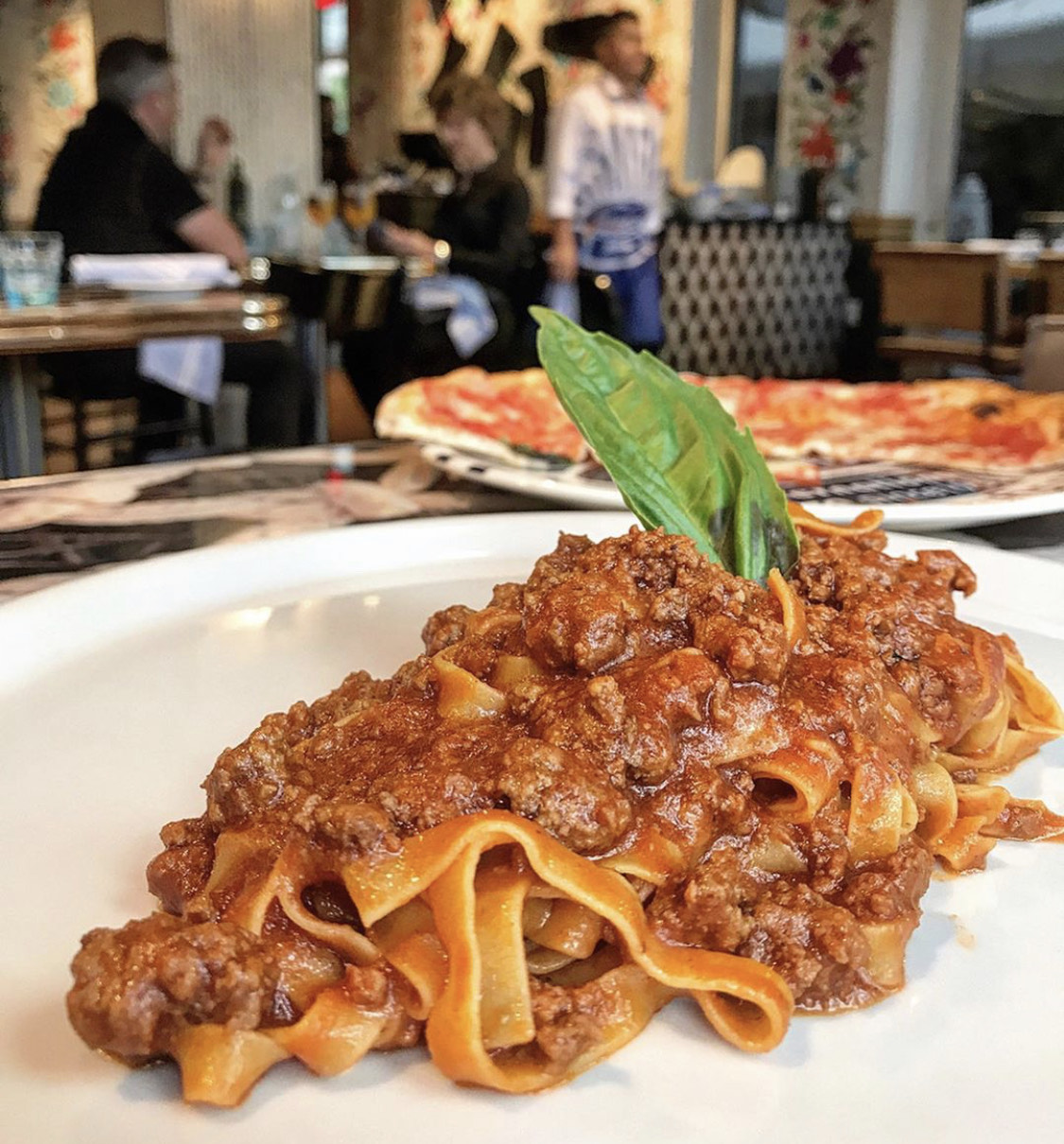 Some say the secret to making a good Bolognese is to allow for a long, slow simmer; at least 90 minutes. Chef Daniel Boulud reportedly adds venison, chicken liver, porcini mushrooms, chestnuts and butternut squash. Andrew Zimmern goes with veal, squash and cream, while Sarah Grueneberg does a vegetarian version with chopped mushrooms and porcini liquid.

Even though Sorbillo's version was cooked "al dente," and had a nice bite, because the meat was "pebbly," and none of the other elements hit us as fresh or right, this dish scored a near failing "C-."

[In my view, this anemic, pisspoor plate rightfully deserved an "F."]
# # #
Follow Lucas on Instagram: @lucasaferrara