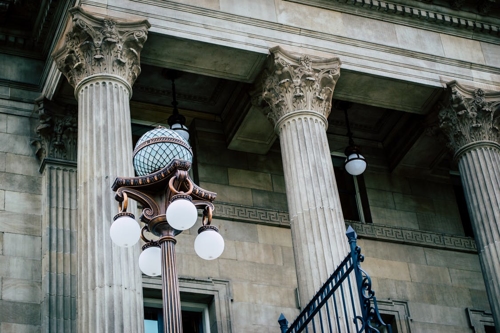 An administrative order, signed by Chief Judge Roslynn Mauskopf, has declared that anyone who has been exposed to coronavirus is not permitted to enter any federal courtrooms in the Eastern District of New York, which includes Brooklyn, Queens, Staten Island and Long Island.
The order provides that anyone who has been in China, South Korea, Japan, and Italy within the last fourteen days (from when the notice was signed) is forbidden to step into the courthouse. (Other prohibited entrants include people who have been asked to self-quarantine by a doctor and those who have had close contact with anyone with the virus.)
"Anyone attempting to enter in violation of these protocols will be denied entry by a Court Security officer," reads the statement.
This comes only a couple of days after the Chief Judge in the Southern District signed a similar order, with the only difference being that anyone with a fever, cough or any shortness of breath is being asked to avoid entering those facilities.
"[Judge] Moauskopf also ordered that jails test the temperature of anyone scheduled to appear in Eastern District courthouses," according to the New York Law Journal. "If the inmate's temperature is above 100.4, they should not come to court."
# # #
To read the full story in the New York Law Journal, click here (subscription required): https://www.law.com/newyorklawjournal/2020/03/10/brooklyn-federal-court-bars-visitors-with-higher-risk-of-coronavirus-exposure/