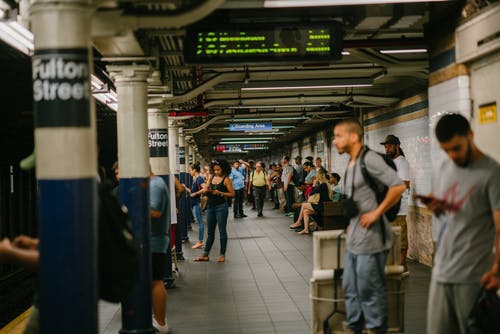 Recently, an Asian man was assaulted by a crazed stranger while waiting for a Brooklyn subway train.  The loon apparently spits on the victim, threatened to shoot him, and blamed him for the spread of coronavirus.  
"You f***ing Chinese, spreading the coronavirus. You people got the virus," the assailant allegedly said to the 26-year-old Asian male, who was inside the Atlantic Ave/Barclay Center station, at around 11:25am. 
After a nearby police officer was alerted, Nicholas Theodore, a 19-year-old male, was subsequently arrested.  
Charged with aggravated harassment and menacing, The Daily News reports that Theodore had no prior arrests, and was thus given a desk appearance ticket and released. 
This was the eighth coronavirus-inspired hate crime the NYPD has addressed 
Recently, President Trump objected to the abuse and mistreatment of Asian-Americans and noted: 
"It is very important that we totally protect our Asian American community in the United States, and all around the world. They are amazing people and the spreading virus is NOT their fault in any way, shape, or form. They are working closely with us to get rid of it." 
# # # 
To read the full story of the attack, click here: https://www.nydailynews.com/coronavirus/ny-coronavirus-hate-crime-brooklyn-subway-spit-20200325-h4w4nzb74fbadpx6li4f7xdoc4-story.html