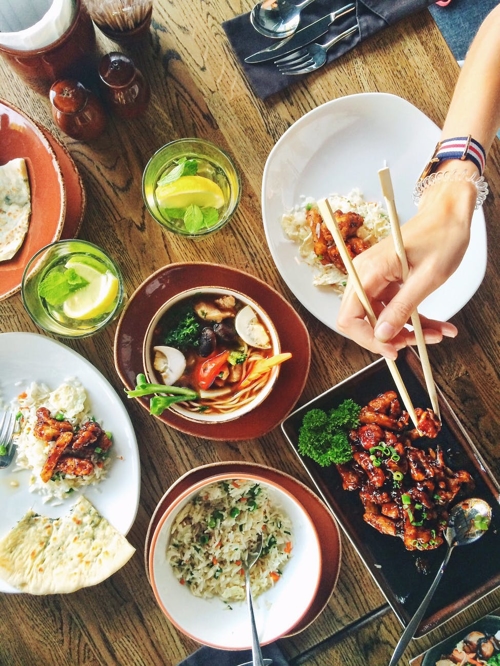 The New York Post is reporting that the Coronavirus is affecting New York City's most popular Chinese restaurants. Apparently, owners are frustrated because they believe their businesses have no direct correlation or nexus to the illness.
"None of our food comes from China, but that doesn't matter to diners. I don't know what motivated the scare. A lot of it is misinformation," said Thomas Lo, the co-owner of Spy C Cuisine in Forest Hills.
A few restaurants in Queens have closed because business has been so poor. Some are expected to be closed permanently, even though they are informing the public that they are "closed for renovations."
Queens Councilmember Peter Koo is asking for relief from Mayor Bill de Blasio, hoping the latter can aid some of the businesses that need support, as one of the Mayor's initiatives is to keep "mom-and-pop" stores afloat while rents and labor costs rise.
"We must make New York City easier to afford, protect the mom-and-pop businesses that make New York New York, and hand this city back to the people who make it so great," de Blasio recently proclaimed.
Even such legendary spots, as Jing Fong, a dim sum restaurant in Chinatown, is seeing a major decline in sales. The Marketing Director, Claudia Leo, said that events scheduled for March are down 75%. Business was down 50% in February. While they aren't laying off employees, Leo noted they will be reducing hours worked per week.
Owners shouldn't expect relief anytime soon,as it is impossible for the government to predict when the scare will come to an end. However, restaurants like Jing Fong are prepared for the upcoming business decline, and they know they must wait it out.
"My grandfather would say the same thing. He came from nothing. We just have to fight and keep going and hope for the best," said Truman Lam, the third-generation owner of Jing Fong.
# # #
To read the full story in The New York Post, click here: https://nypost.com/2020/03/01/coronavirus-taking-a-toll-on-chinese-restaurants-in-new-york/?utm_campaign=iosapp&utm_source=twitter_app